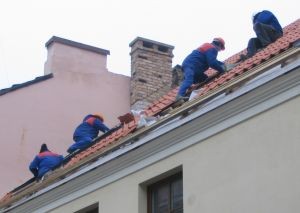 Rowley, MA (June 29, 2018) – A tree worker in Rowley, Massachusetts is dead after falling nearly 50 feet to the ground on Thursday.  David Bova, 34, was working for Mayer Tree Service at a home on Main Street around 8:00 am when the fall occurred.  Bova was attempting to remove a tree branch but lost his balance and plunged to his death.  Emergency workers rushed Bova to Anna Jacques Hospital but he was pronounced dead.
The Massachusetts State Police along with Essex County District Attorney's office are investigating the fall.  However, at this time, they believe it was merely accidental and that there are no suspicious circumstances surrounding Bova's death.
Boston Workplace Injuries
Some jobs bring more inherent danger than others.  Physically demanding jobs such as tree trimming, road construction, and factory work pose special dangers of injury to workers.  This accident is a sad reminder that many people literally put their lives on the line daily when they report to work to earn a living for themselves and their families.
In Massachusetts, if an employee is injured during the course and scope of their employment they can be eligible for certain benefits under our workers compensation laws.  Workers compensation benefits include a portion of weekly wages, disability payments, as well as costs of medical treatment for the injuries sustained.
Not all workers compensation claims are disputed by the employer.  Sometimes, however, a question arises regarding the specific injury.  Typically, the issue is whether the employee was acting in the scope of their employment when the injury was sustained.  Other times, the employer may question whether the injury was caused by activities at their workplace.  Also, the employer may question the employee's diagnosis or entitlement to specific benefits.
Workers compensation law is not a simple area.  There is a very specific process to follow to ensure that a case makes its way through the system in a proper manner.  Failure to file the proper documents or to give the correct notices immediately after an injury can result in your entire case being denied.
This is not something you should ever attempt to do on your own.  To speak with an experienced Boston workers compensation attorney, call us at the Jeffrey Glassman Injury Lawyers today.   Our number is 617-367-2900.  We are standing by waiting for your call.
Note for readers: Information provided in this post is gathered from secondary sources and not independently confirmed for accuracy. Please bring to our attention any inaccuracies that may be included so they may be corrected, or information removed as requested.
DISCLAIMER: Information provided in this post is not intended to be used as legal or medical advice, nor disrespect the victims or families in any way.  We are providing this post for general information on everyday tragedies and presented in a manner to protect and honor the victims and their families. Minor differences can change the outcome of cases, based on jurisdictional laws.  The information provided in this post should not be relied upon as legal or medical advice. We suggest seeking assistance from legal or medical professionals for your personal circumstance, when necessary.