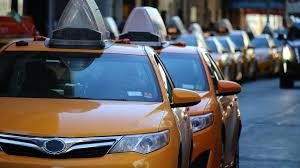 With the sharing economy on the rise in recent years, ride-sharing companies are becoming equally as popular across Boston and other large areas.  Companies such as Uber, Lyft and Sidecar have become prolific over the past few years as alternative to a traditional taxi service. With their rise in popularity, problems are constantly arising with regard to liability for accidents.
Many individuals are using ride sharing companies on a frequent basis. However, many of those people are unsure about what to do if they are involved in an accident in an Uber or Lyft. With the influx of users and consumers, more problems are becoming apparent with these companies. One problem that has yet to be solved is the legal responsibility for damages when a ride sharing crash occurs. Ride sharing companies have established some rules for responsibility but the area still remains confusing and unresolved in many instances.
A driver for one of these ride sharing services will have his or her own personal insurance. The ridesharing company may also have supplemental insurance to cover crashes. If the driver is in an accident and the rider is injured, the plaintiff can have a difficult time collecting on his or her injuries.
When in an accident, it appears that a consumer is covered under any commercial insurance policy purchased by the ridesharing service. Most of the major serivces such as Uber, Lyft, and Sidecar will usually possess a policy with up to  $1 million liability coverage. While this sounds great for the consumer, there can be gaps in this coverage.
What should do if you are in a ride sharing accident? Between 2014 and 2016, the rate of accidents involving ride-sharers more than tripled. If you are in a ride sharing accident, whether you are the driver or rider, you need to be prepared.  This includes receiving prompt treatment for your injuries and securing your legal rights by consulting with a personal injury attorney as soon as possible after the occurrence of the crash.
It is important to be educated on the current state of the law in your area. In Massachusetts, we have comparative negligence laws which determine the proportion of each party's fault related to the accident.  If the ride-sharing service is 90% at fault for causing the crash, they will be legally responsible for 90% of the injuries sustained by the injured victims Legal claims can be time-consuming and expensive but are often necessary based on the severity of the injuries.
Boston Ride Sharing Attorneys
An experienced personal injury attorney to determine the state of the law as it relates to ride-sharing and insurance companies. At the Jeffrey Glassman Injury Lawyers, we have experience with ride-sharing accidents and we can help you if you find yourself injured as a result of an accident while using a ridesharing service such as Uber, Lyft, Sidecar and others. We offer free initial consultations to all accident victims.  Please give us a call today at 617-367-2900 to speak with one of our experienced Boston personal injury attorneys.