A recent report by the inspector general of the Department of Health and Human Services indicates that Medicare has been paying billions of dollars in taxpayer money to nursing homes in Massachusetts and across the country that aren't even meeting basic needs requirements.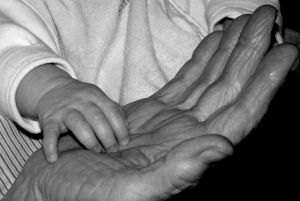 Our Boston nursing home negligence attorneys know that while many elder care facilities lament the fact that they often don't have the money to provide for the intense demand, this report reveals that in 2009, $5.1 billion worth of Medicare funds went to nursing homes that did not meet federal quality of care rules. In a number of these cases, those failures exhibited neglectful and dangerous conditions, sometimes resulting in serious injury and even death.
To give you an idea of how common this problem is, investigators were able to break it down like this: Every third patient who landed in a nursing home that year was placed in a facility where basic standards of care were not met.
We're not talking about luxuries here. We're talking about the bare minimum.
By law, facilities that are reimbursed by the government for the care they provide to patients are required to formulate – in writing – a specialized care plan for every single patient. The goal is for all the doctors, therapists, nurses, aides and other caregivers to be on the same page about what that patient needs so that the person can receive the best care possible.
In too many cases, these plans aren't being followed or sometimes not even properly developed.
For example, one-fifth of all care plans don't address the patient's specific health problems. In one example cited, an elderly patient was being given one medication for depression and two for psychosis. These are drugs that could have serious side effects, especially when used in combination and especially with an elderly person. And yet, the facility had made no plan to monitor the patient's use of these drugs.
In other situations noted, patients were receiving therapy and treatments they didn't actually need. These facilities apparently did not care that such action could in fact be harmful to patients or that it was a waste of money. It seems all they cared about were profits.
Ultimately, what this comes down to is that we as taxpayers are spending our hard-earned dollars to subsidize operations that are potentially putting our most vulnerable citizens at risk.
Still, this report should be just the beginning. While the inspector general did advise Medicare to improve regulations and oversight, it didn't name any individual homes or estimate the number of patients believed to have suffered mistreatment.
Medicare officials responded that legislators should consider aligning federal reimbursements to nursing homes, based on their record for good care.

If you or a loved one have suffered nursing home abuse or negligence in Boston, call Jeffrey Glassman Injury Lawyers for a free and confidential appointment — (617) 777-7777.
Additional Resources:
Skilled Nursing Facilities Often Fail to Meet Care Planning and Discharge Planning Requirements, Feb. 2013, Office of Inspector General
Medicare Paid $5.1 Billion In Taxpayer Dollars For Substandard Nursing Home Care, Report Finds, Feb. 28, 2013, By Garance Burke, Associated Press
More Blog Entries:
During Your Holiday Visits, Be Alert For Signs of Nursing Home Neglect, Dec. 23, 2013, Boston Nursing Home Abuse Lawyer Blog