All forms of sexual abuse are under-reported. However, sexual harassment, sexual assault and rape involving nursing home residents is vastly under-reported and is far more pervasive than probably any of us realized before. That's according to a new in-depth report by CNN Investigations.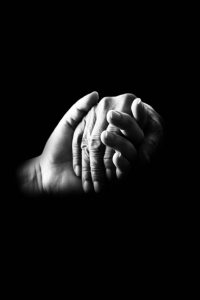 Chronicling disturbing and heartbreaking instances in great detail, the reporters sought to expose the failings of nursing home staffers, administrators, investigators, regulators and lawmakers in addressing this serious problem.
In general, the Centers for Medicare & Medicaid Services tallies all allegations of nursing home abuse – including those involving sex-related offenses – into a single category. At the request of CNN reporters, CMS conducted a specialized search using certain keywords that would help single out sex-related offenses. However, reporters still had to sift through each case because not all were relevant. That search revealed 226 facilities cited for failure to protect residents from sexual abuse between 2010 and 2015. Of those, only about 60 percent resulted in fines and only 16 were cut off from federal funding. However, an independent analysis by CNN reporters of the raw data showed that between 2013 and 2016, there were more than 1,000 nursing homes cited for mishandling or failing to prevent alleged cases of sexual abuse, sexual assault and rape at the facilities. About 100 of those centers were cited multiple times for these offenses. 
Keep in mind too: Allegations and complaints that don't actually result in a citation from the government, which calls them "deficiencies," aren't tallied in these reports. The standards needed to substantiate a claim of nursing home abuse – sexual or otherwise – can be high. Add to this the fact that many of these vulnerable victims are either unable or afraid to come forward, and you soon begin to understand the scope of this sickening problem.
Take for example the case of an 83-year-old Minnesota woman suffering from Alzheimer's disease. The abuse she suffered might never have been revealed were it not for the fact that a female employee happened to walk in the room at 4:30 a.m. and witness a male aide in the midst of a sexual assault on her. As it would later be revealed, that same man had been accused repeatedly of sexual assault of other residents – both in that facility and elsewhere – in the years preceding the rape. One of those earlier complaints involved a 65-year-old woman with multiple sclerosis. Another involved an 83-year-old woman who was blind and deaf. However, none of those claims could be substantiated and he continued not only to maintain his freedom, but also his job.
Other cases reveal similar patterns. A frail, 76-year-old resident in North Carolina who was so cognitively impaired she required help with even the most basic daily tasks reported a male aide forced her to give him oral sex. Another woman explained she was raped multiple times by a male nurse in Texas, and began to save articles of clothing that may contain evidence. And those are only the cases state authorities actually learned about.
These kinds of details are deeply troubling, but they are important to face when we have vulnerable loved ones in the care of nursing home facilities. It's important for families to be vigilant and to act on any suspected instances of abuse. If you believe your loved one may have been a victim of nursing home abuse, our experienced injury attorneys want to help you explore your legal options.
If you have suffered personal injury in Massachusetts, call Jeffrey Glassman Injury Lawyers for a free and confidential appointment — (617) 777-7777.
Additional Resources:
SICK, DYING AND RAPED IN AMERICA'S NURSING HOMES, February 2017, By Blake Ellis and Melanie Hicken, CNN Investigations
More Blog Entries:
Cleveland Nursing and Rehabilitation, LLC v. Estate of Annie Mae Gully: Nursing Home Liability, Oct. 24, 2016, Boston Nursing Home Negligence Lawyer Blog