According to a recent report from CBS, a woman was killed in a skiing accident in Wisconsin. The 24-year-old woman was skiing when she hit a tree. Ski patrol personnel immediately responded to the scene of what would later prove to be a fatal accident, and they also called 911, so local authorities could provide additional assistance.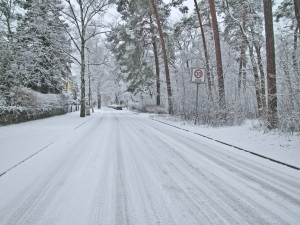 When the local sheriff's deputies arrived, ski patrol had already taken the victim down to the base of the mountain in a toboggan, so she could be provided additional medical attention and transported to a hospital by medevac helicopter or ambulance.
After providing first aid and attempting to stabilize the victim, first responders transported her to a local hospital. She was, however, pronounced dead soon after arrival at the hospital. It should be noted that while there is no indication of this being true in the case of this accident, when a person is killed at a ski area, the management does whatever it can to get the victim transported off the mountain as soon as possible, so the tragic accident does not interfere with the operation of the mountain and other skiers.
This means that first responders, many of whom volunteer or work on the mountain, will perform CPR on somebody they know is already deceased, so they can get the victim taken off the mountain and to the hospital. For this reason, victims will often be pronounced dead at the hospital after they died in route in a medevac helicopter, and not on the mountain. While this may not seem like a major issue, if the victim's estate is billed over $5,000 for that medevac ride, as is often the case, this may prove to be a major problem, and one about which you should speak with your Boston wrongful death attorney.
Another issue that often arises in these types of accidents is that in order to collect financial compensation in a personal injury case involving a ski area or other recreational management company, it may be necessary to establish that this this accident could have been avoided by the reasonable actions of defendant. There is no question skiing is dangerous sport. People get injured all the time, and several people are killed each year. However, if the mountain knows of a particularly dangerous spot, and does nothing to protect the public from a known danger, they may be liable for any damages caused.
Another issues deals with the fact that anyone who goes skiing will probably be required to sign a general liability waiver before hitting the slopes. These waivers tend to excuse the management from liability for everything including gross negligent conduct committed by their employees. While these waivers may work in some circumstances, they will not work in every case, and you should speak with your attorney about the facts of your actual situation.
It should be noted that in the case of this tragic ski area accident, there have been no claims of liability as of the time of this article.
If you are injured in an accident in Boston, call Jeffrey Glassman Injury Lawyers for a free and confidential appointment — (617) 777-7777.
Additional Resources:
Skiing Accident Leaves Woman Dead In Wisconsin, February 7, 2016, CBS News, AP Wire
More Blog Entries:
Wilkins v. City of Haverhill – Massachusetts Supreme Court Weighs Slip-and-Fall Claim, May 23, 2014, Boston Personal Injury Attorney Blog