Posted on April 30, 2018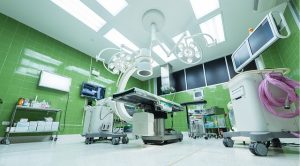 One person was taken to a trauma center for injury treatment after a Pratt Street accident that took place in Mansfield, Massachusetts. The accident was so severe that it shut down part of the street on Saturday night.
The accident took place around 7 p.m. in the evening. The crash was a single-vehicle crash near Bicentennial Court. The Jaws of Life were used to retrieve the victim from their car. The individual was then transported to Rhode Island Hospital Trauma Center with non-life-threatening injuries.
As of right now, there is no word on what caused the accident.
Many accidents happen every year where the cause is not so clear. This is due to a variety of factors, such as multiple vehicles being involved or a driver whose memory of the accident is not so clear.
Have you been injured in an accident and you aren't sure where to start when it comes to your case? Call us at the Law Offices of Jeffrey S. Glassman for more information on how we can assist you during your time of need.