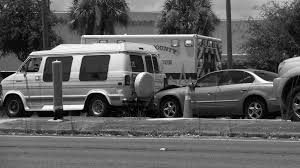 Pittsfield, MA (July 11, 2018) – A rear-end collision in Pittsfield on Tuesday sent one person to the hospital.  Just after 4:00 pm, Matthew Hoag of Cheshire was operating a 2004 Honda Accord on South Street when he rear-ended a 2007 Hyundai Elantra driven by 71 year old Manzel Morton of Pittsfield.   Both drivers pulled their cars off the road and waited for police to arrive.  Traffic in the area was slow to get by while the crash scene remained active.
Berkshire police arrived on scene and Morton complained of injuries sustained in the rear-end crash.  She was transported by ambulance to a local hospital where her condition is currently unknown. It is expected that Hoag will be cited for causing the crash, however, it is unknown what caused him not to stop in time to avoid a collision.
Boston Injury Attorneys
A car accident can cause very serious and catastrophic results.  Most victims of car accidents have no warning that the crash is about to occur and therefore have no time to avoid it or defend themselves from the full impact of the crash.  Collisions often take place at full speeds, which results in the damage and destruction that we see with this type of crash.  In many cases, drivers are usually fortunate if they can walk away from a car accident relatively unscathed.  Often, a matter of inches can make the difference in a fatal crash and a less serious one.
After the crash, you will want to seek immediate medical treatment for your injuries and begin the process of focusing on your healing.  Failure to see your doctor as soon as possible can jeopardize both your health as well as your personal injury claim.  During this time, you should also seek the services of an experienced injury attorney who can help you manage your case and obtain the recovery that you deserve.
If you or a loved one have been seriously hurt in a Massachusetts car accident, you are no doubt feeling a sense of uncertainty about your future.  You need an attorney who can help you start to put your life back together.  At the Law Offices of Jeffrey S. Glassman, our attorneys can help.  We offer free consultations to discuss your case.  Give us a call today at 617-367-2900.
Note for readers: Information provided in this post is gathered from secondary sources and not independently confirmed for accuracy. Please bring to our attention any inaccuracies that may be included so they may be corrected, or information removed as requested.

DISCLAIMER: Information provided in this post is not intended to be used as legal or medical advice, nor disrespect the victims or families in any way.  We are providing this post for general information on everyday tragedies and presented in a manner to protect and honor the victims and their families. Minor differences can change the outcome of cases, based on jurisdictional laws.  The information provided in this post should not be relied upon as legal or medical advice. We suggest seeking assistance from legal or medical professionals for your personal circumstance, when necessary.