A.C. Castle Construction Co. Inc. of Danvers and C.I.L. Inc have been cited for various violations of workplace safety by the U.S. Department of Labor's Occupational Safety and Health Administration (OSHA). The United States Department of Labor reports the companies exposed employees to fall and electrocution hazards, as well as higher-than-average injury and illness rates. OHSA's Site-Specific Targeting Program directs inspections to workplaces with higher-than-average injury and illness rates and found these companies to be high-risk zones for a work accident in Boston and nearby areas.
Our Boston personal injury lawyers would like to stress the importance of a safe working environment. Ever since the Occupational Safety and Health Act of 1970, employers are help responsible for providing safe workplaces for all their employees. While these conditions are required by law, proper compensation and care is not always provided by the employer. That is why you're encouraged to consult an experienced attorney to help ensure your rights are protected in the event of a workplace injury.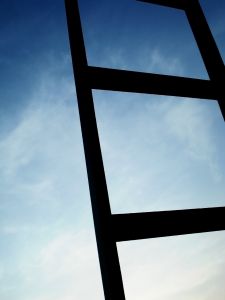 A serious workplace violation occurs when there is substantial probability that serious physical harm or death could result from a hazard. Both of the Massachusetts companies were cited for unsafe work conditions, OSHA handed out fines totaling nearly $100,000.
The A.C. Castle Construction Co. Inc. of Danvers just received 21 repeat and serious violations of workplace safety standards, according to the U.S. Department of Labor. The roofing contractor also is reported to have failed to provide safe work conditions for their on-site employees, allegedly exposing employees to fall and electrocution hazards at a residential work site. Employees were observed working without fall protection on the building's roof and on a ladder jack scaffold, exposing them to falls of nearly 19 feet, according to a recent OSHA press release. The company was also cited for additional fall hazards for employees using or working on damaged, misused, unsecured or inadequate ladders.
The company plant of C.I.L. Inc. was also cited and fined by OSHA for repeat and serous violations. C.I.L. Inc. provides metal finishing, anodizing and hard coat services. The company was cited for the use of unapproved electrical equipment in an area where flammable paints and solvents are mixed, excess air pressure for a cleaning hose, unlabeled electric circuits and inadequate ventilation in an area where flammable materials are stored, according to the Department of Labor.
"These citations address basic construction safety hazards that should not have existed in the first place. They should be of vital concern to all employers whose workers labor at heights and near power lines," said Jeffrey A. Erskine, OSHA's area director for Essex and Middlesex counties. "Employers should take the time to perform a spring tuneup, including reviewing their safety programs, equipment, employee training and applicable OSHA regulations to ensure that their workers are effectively protected against falls and other hazards."
Both employers can contest the findings before the independent Occupational Safety and Health Review Commission within 15 business days from the receipt of their citations.

If you have been injured at work in the Boston area, contact Massachusetts Workers' Compensation Attorney Jeffrey S. Glassman for a free and confidential appointment to discuss your rights. Call 877-617-5333.
More Blog Entries:
Massachusetts Hopes New System will Decrease Risks of Boston Work Zone Accidents, Boston Car Accident Lawyer Blog, April 6, 2011
Unsecure loads common cause of Boston trucking accidents, work injury, Boston Car Accident Lawyer Blog, February 25, 2011
Massachusetts car accidents injuries trooper; Move Over law aims to protect crews from work accidents in Boston, Boston Car Accident Lawyer Blog, January 4, 2011