Our Massachusetts car accident attorneys know that more than 34,000 people died in fatal car accidents across the U.S. in 2008. According to the National Highway Traffic Safety Administration, 8,461 were killed – or roughly 25 percent – in fatal car accidents occurring at or near intersections. That same year, there were 338 fatal Massachusetts car accidents, with 72 – or a little more than 20 percent of them – intersection-related.
For one Lowell family, such statistics hit home, the Boston Globe reports. On Sat., Sept. 11 a 31-year-old law enforcement officer and father of two was struck and killed while riding his Harley Davidson through the intersection of Princeton Blvd. and Foster Street. The driver, who witness say had glassy, bloodshot eyes and spoke with slurred speech, was driving with two passengers, both of whom were intoxicated.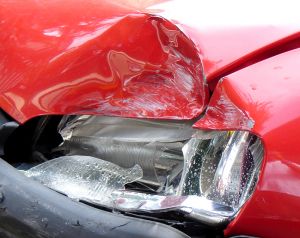 MassDOT Highway Division's Top Ten crash intersection locations:
1. Fall River (Plymouth Ave. & Rodman St.): total crashes – 155, injury crashes – 31
2. Lowell (VFW Hwy. & Varnum Ave.): total crashes – 127, injury crashes – 31 3. Westfield (North Elm St. & Pochassic St.): total crashes – 130, injury crashes – 30 4. Lowell (Middlesex St. & Wood St.): total crashes – 132, injury crashes – 28
5. Boston (Massachusetts Ave. & Melnea Cass Blvd.): total crashes – 107, injury crashes – 31, fatal crashes – 1
6. Lowell (Bridge St. & VFW Hwy.): total crashes – 111, injury crashes – 32 7. Raynham (Rt. 44 & Orchard St.): total crashes – 94, injury crashes – 34
8. Worchester (Highland St./Lincoln Square & Main St.): total crashes – 124, injury crashes – 26
9. Brockton (Pleasant St. & West St.): total crashes – 95, injury crashes – 30 10-1. Quincy (Hon. Thomas E. Burgin Pkwy. & Granite St.): total crashes – 111, injury crashes – 25
10-2. Lowell (Church St. & Appleton St.): total crashes – 99, injury crashes – 28
In some cases, where a state or local government fails to correct issues at a dangerous intersection, a lawsuit may be brought against the government entity responsible for its maintenance and upkeep. Many times, just knowing where the dangers lie can be enough to help a motorist avoid a serious or fatal crash, either by choosing alternative routes to avoid the intersection, or by using extra caution.

The Boston car accident lawyers at Jeffrey Glassman Injury Lawyers, LLC, have more than 18 years experience handling Massachusetts auto accident claims. Our team understands how difficult it can be to deal with the physical, emotional and financial issues in the wake of a Boston car accident. Talking with an experienced attorney can help you better understand your rights if you have been involved in a serious car accident. To schedule a free initial consultation, contact us online or call our offices at (617) 777-7777.