Boston premises liability lawyers are closely monitoring a citywide crackdown on unsafe buildings in East Boston after a weekend Howard Street warehouse blaze in late August affirmed ongoing concerns long voiced by city official. Fortunately, the Boston Globe reported, none of the 170 responding firefighters nor innocent civilians were injured or killed by the blaze, a 9-alarm fire believed to be one of the biggest in Boston history. For many, the fire is eerily reminiscent of the Worchester warehouse fire that killed six firefighters in 1999.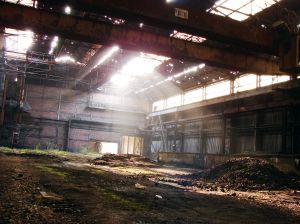 In the wake of the fire, which is now known to have been started by illegal tenants shooting fireworks into a nearby warehouse, the Boston Herald reports that Mayor Thomas Menino created a taskforce dedicated to putting pressure on the owners of 147 East Boston buildings in question. The goal, to force landlords and property owners to bring their holdings up to code and correct a host of other safety concerns and violations. In addition, the team will investigate ways to streamline the process allowing the City to take over abandoned properties.
Following the Mayor's announcement, a second Herald article reported that the landlord of the burned Roxbury warehouse – who, according to public records, owns a $620,000 home in New Hampshire – claims he's broke. He insists he lacks the resources to address the growing list of violations and hazards associated with the property and has openly refused to fix code violations. He currently owes the City nearly $200,000 in back taxes.
Too often abandoned properties become a danger. To curious neighbor kids, they can be irresistible. The homeless may take up residence and create their own dangers. Passersby may be at risk because of broken sidewalks or falling debris. And the dangers can pose a risk to police or rescue personnel who must respond to them in the event of an emergency. Owners have an obligation to keep such properties free of hazards. When they don't, and someone is seriously injured or killed, a property owner can and should be held responsible.

Boston premises liability attorneys at Jeffrey Glassman Injury Lawyers, LLC, know that businesses, landlords and property owners have an obligation to provide a safe and secure environment, whether or not their buildings sit vacant and tenantless. Our experienced lawyers will investigate the history of any property associated with causing injury to establish a pattern of negligence and liability. If you have been injured, or someone you love has been injured or killed due to the negligent on-site property conditions, schedule a free initial consultation, by contacting us online or calling our offices at (617) 777-7777 to discuss your rights.