Baby Boomers influence a new safety program aimed to help save victims of serious car accidents in Boston and elsewhere in the country, according to USA Today.
The new program, Yellow Dot, will provide a simple and efficient way for emergency responders to collect necessary information from those who have suffered serious injury in a traffic crash. The goal is to get this information within the first 60 minutes following an accident, or the "golden hour", as this is the time that can mean the difference between life and death for those suffering serious injury.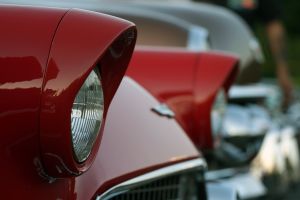 Our Boston personal injury attorneys understand the importance of personal information in the event of an accident and collecting that information from a seriously injured motorist can be difficult. We are proud to be 1 of the 8 that currently participate in the program.
Here's how the Yellow Dot program works:
-Residents receive a yellow dot sticker to place in their rear window.
-Residents then place a folder in their glove box, with a corresponding yellow dot sticker, containing important information including, a photograph, prescription information, medical conditions, and other necessary information.
-If involved in an accident, emergency responders will know, from the yellow dot sticker on your window, to look in the glove box for information that can help them to assist you quicker and more efficiently.
"It is very nice to see innovative programs to address the unique risks associated with older Americans and car crashes," says Peter Kissinger, president and CEO of AAA Foundation for Traffic Safety. "Since older individuals tend to have more medical conditions, are on more medications and are generally more fragile, this sounds like a well-justified program, especially in light of the growing number of older Americans."
The first Yellow Dot program in the U.S. started in Connecticut back in 2002. Since then, 8 states picked up the system including Kansas, Illinois, Iowa, Minnesota, Massachusetts, Virginia, Alabama and New York. Georgia is currently considering the program.
"It's a promising approach," says Jonathan Adkins, spokesman for the Governors Highway Safety Association. "Actually, this is one of the goals of automated crash notification systems. Eventually, when there is a crash, these key data such as medication needed will automatically be available to EMTs, etc. The Yellow Dot program may be a system that can be helpful in the meantime."
This system was created with Baby Boomers in mind as, in 2009, motorists over the age of 65 experienced nearly 5,500 fatalities as a result of car accidents, according to the National Highway Traffic Safety Administration. Another 187,000 motorists of this age group suffered injuries in this same time period. This age group account for nearly 20 percent of all fatal car accidents during the entire year and another 8 percent for the year total for injuries. Baby Boomers experienced nearly 100 fatalities from car accidents in 2009 alone and without this vital information readily available for emergency responders, these statistics could have been much higher.

If you or a loved one have been experienced a car accident in the Boston area, contact Massachusetts Car Accident Attorney Jeffrey S. Glassman for a free and confidential appointment to discuss your rights. Call (617) 777-7777.
More Blog Entries:
Many ways for children to be injured in Massachusetts car accidents, Boston Personal Injury Attorney Blog, September 19, 2010
Defective child products, baby cribs, a serious threat to the safety of Massachusetts toddlers, Boston Personal Injury Attorney Blog, July 24, 2010
Child Car Seats Under New Regulations for Better Protection in Boston Car Accidents, Boston Personal Injury Attorney Blog, March 22, 2011