Throughout the United States, women have been taking action against medical device manufacturers that showed a callous disregard for their health and safety. These women had transvaginal mesh implants using surgical mesh that was approved by the FDA through a special shortcut process called 501(k) clearance.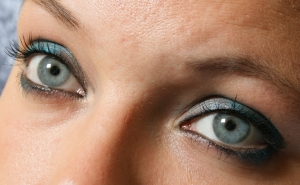 Recently, yet another transvaginal mesh lawsuit has been filed. This time, the claim was filed by a Wisconsin woman against Boston Scientific Corporation. The lawsuit was filed on April 30 in the U.S. District Court for the Southern District of West Virginia, Charleston Division. Our Boston transvaginal mesh lawyers know that this lawsuit is not the first against Boston Scientific and it won't be the last. The outcome of all of these lawsuits could help to shape the rights of women in the future.
Lawsuits Against Boston Scientific Corporation
According to the most recent April lawsuit filed against Boston Scientific, the plaintiff had the company's Pinnacle Pelvic Floor Repair Kit and the Aris Trans-Obturator Tape implanted in her in 2010. The plaintiff, like many women, had the transvaginal mesh device implanted because manufacturers had promised that these products would revolutionize the way certain medical conditions were treated.
The two medical conditions designed to be treated by transvaginal mesh products were Stress Urinary Incontinence (involuntary urination) and Pelvic Organ Prolapse (pelvic organs shifting out of place and protruding into the vaginal wall). Previously, these conditions had been treated by tightening the muscles but the transvaginal mesh products provided an easier alternative. The mesh products were essentially used to hold organs in place.
Unfortunately, the mesh began to create many problems once implanted in female patients. These problems included the mesh eroding through the vagina; the mesh causing infections, bleeding or significant pain; discomfort during sex; perforation of organs and urinary issues.
The plaintiff in this new lawsuit alleges that she suffered serious injuries and complications, including several of the side effects listed above that have been linked to transvaginal mesh devices. Her lawsuit indicates that the Boston Scientific products were defective and that they led to a number of serious injuries.
The plaintiff alleges that the harm she and other women are suffering occurred as a result of the negligence of Boston Scientific and other companies that make transvaginal mesh. Because these cases are product liability cases, strict liability rules apply to make manufacturers liable if there is some problem with their products that causes injury. The plaintiff is actually suing based on three counts of strict liability including design defects; defects in the manufacturing of the Boston Scientific Mesh products; and a failure to warn patients of the product defects. The plaintiff's new lawsuit against Boston Scientific also alleges breach of express warranty and breach of implied warranty and fraudulent concealment since Boston Scientific may have known about the dangers and kept quiet.
The plaintiff's newly filed lawsuit becomes part of a pending multi-district litigation action with many other patients who were also harmed by transvaginal mesh. The outcomes of these cases could encourage the company to settle and pay damages to all of the victims or the cases could be decided by judges and/or juries and each plaintiff would be awarded an appropriate amount of damage given her unique injuries.

If you or a loved one is experiencing transvaginal mesh complications in Massachusetts, call Jeffrey Glassman Injury Lawyers for a free and confidential appointment — (617) 777-7777.
Additional Resources:
Boston Scientific Transvaginal Mesh Lawsuits, Boston Personal Injury Attorney Blog, May 15, 2013.