When a patient is prescribed a drug, that patient has the right to know about any potential side effects the drug may cause. Doctors need to be aware of the potential side effects and risks so that patients can be kept informed, and it is essential that no important details be left out when a prescription is written.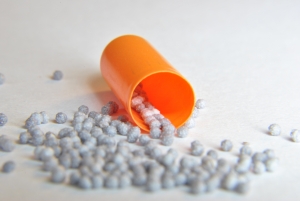 This is why it is so disturbing that a recent study shows drug reps are rarely forthcoming about harmful side effects of the drugs they are promoting to physicians. Our Boston drug injury attorneys know that doctors are more likely to prescribe drugs that are promoted to them by sales reps. Unfortunately, this means that many patients may be dosed with drugs without full and complete information about the risks.
Drug Reps Silent on Dangerous Side Effects
According to Futurity.org, a new large scale study on drug reps was conducted by surveying doctors in Canada, France and the United States. The study, which was published in the Journal of General Internal Medicine, showed that sales reps routinely failed to be forthcoming with doctors.
In fact, in 59 percent of all sales visits to doctors' offices, drug reps did not volunteer details on:
Common side effects.
Serious side effects.
Patients who should not use their drugs.
Failing to provide this information is egregious. In fact, a U.C. Davis professor of medicine and one of the study's co-authors indicated that the interactions between the sales reps and the doctors "failed to meet even a minimum standard for the information needed for safe prescribing."
Patients are Put at Risk
This failure on the part of drug sales reps to keep doctors informed is a serious and large scale problem. The study involved more than 255 physicians who were asked to complete a questionnaire every time a drug sales rep visited their office. During the course of the study, these doctors were subject to more than 1,692 promotional visits from drug sales reps.
The reps were promoting medications for a variety of different conditions including Type 2 diabetes; hypertension; osteoporosis and depression. In some cases, these drugs had "black box" label warnings, which indicated that there were potentially serious or life-threatening risks associated with the medications.
Yet, despite the dangers of the drugs, drug reps mentioned serious side effects in only six percent of promotions. In 57 percent of the promotions that had a black box or governmental warning, no risk of harm was mentioned to physicians at all. These drug reps were keeping silent despite the fact that the laws require sales representatives to explain both the harms and the benefits of the drugs they are encouraging doctors to prescribe.
Tragically, this means that the drugs most prescribed by doctors may be offered to patients without essential information being shared. Patients who experience side effects may have a cause of action against doctors or drug companies for their failure to disclose side effects, but this is small comfort after a serious injury or death has resulted from an adverse drug reaction.

If you or a loved one has suffered a drug injury in Massachusetts, call Jeffrey Glassman Injury Lawyers for a free and confidential appointment — (617) 777-7777.
Additional Resources:

Boston Malpractice Cases Could Stem from Painkiller Overdoses, March 16, 2013, Boston Personal Injury Lawyer Blog