Wednesday's police logs out of Lynn report another morning car accident.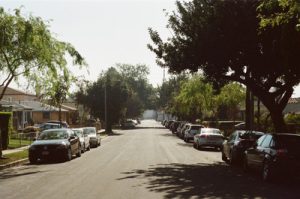 The collision occurred yesterday, Tuesday April 17th at about 10 a.m. on Blossom Street
Police have not released the identity of the drivers, or whether injuries were sustained.
Reckless Driving in Residential Areas
In Massachusetts it is illegal to drive in a manner that ignored the potential for risk to other persons or property. This is known as reckless driving which includes speeding, weaving between lanes, or not using turn signals.Reckless driving will inevitably lead to a car accident and injuries, especially where there are more pedestrians in a residential neighborhood. A victim who has sustained injuries from a reckless driver may sue the driver in civil court.
A reckless driver personal injury lawsuit would allow the victim to recover medical expenses, lost earning, and other monetary amounts to alleviate pain and suffering. Because of the nature of reckless driving, a victim may be able to punish the driver further by obtaining punitive damages.
Any lawsuit against a reckless driver would likely be based on negligence. This requires a showing that the driver failed to drive safely and that was the cause of the victim's injuries. Typically, with reckless driving comes criminal convictions which can be used in the Massachusetts personal injury lawsuit to establish negligence.
If you or a loved one has been injured by a reckless driver, please call the Law Offices of Jeffrey S. Glassman today at (617) 367-2900 to begin your personal injury case. 
Note for readers: Information provided in this post is gathered from secondary sources and not independently confirmed for accuracy. Please bring to our attention any inaccuracies that may be included so they may be corrected, or information removed as requested.
DISCLAIMER: Information provided in this post is not intended to be used as legal or medical advice, nor disrespect the victims or families in any way.  We are providing this post for general information on everyday tragedies and presented in a manner to protect and honor the victims and their families.  Minor differences can change the outcome of cases, based on jurisdictional laws.  The information provided in this post should not be relied upon as legal or medical advice.  We suggest seeking assistance from legal or medical professionals for your personal circumstance, when necessary.