McIlwain v. Natchez Community Hospital, Inc., an appeal from the Supreme Court of Mississippi, involved a father who took his two-year-old child to defendant's hospital emergency room because his son was crying, vomiting, and saying he was in pain.   When they arrived at defendant's hospital, they were seen by a doctor who knew the boy's father, because doctor had worked with the child's paternal grandmother, who was a former nurse.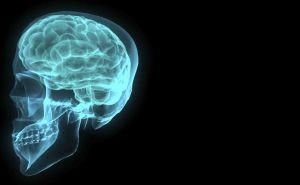 The doctor was aware the boy had suffered a subarachnoid hemorrhage in the past as result of being in a serious car accident. The subarachnoid cavity is located just beneath the top of a person's skull. At the emergency room that night, the boy's father told his doctor about the vomiting and complaints of pain, but did not mention the subarachnoid hemorrhage, since he believed doctor was already aware of this previous car accident.
During his examination, doctor did not notice any neurological issues but decided to keep the child overnight for observation. This doctor had no authority to admit patients to the hospital, according to court records, but he did so anyway. The family requested that doctor speak with a pediatrician at the hospital at around two in the morning, when they became more concerned about their son's condition.   This pediatrician diagnosed child with dehydration and gastroenteritis. A few hours later, child started having a seizure, and he was rushed to the intensive care unit (ICU) in the hospital. One he was in the ICU, around 24 hours after he was first brought to the hospital, a CT Scan was ordered for the first time, and it revealed child had an aneurysm.   Doctors were unable able to treat child for his aneurysm, as so much time had passed, and he became comatose and died a short time later.
The family filed a medical malpractice lawsuit against all of the doctors who treated child, along with the hospital, and a trial was held, but it took 10 years for the case to get to court. There were significant delays, and the case was eventually transferred to another court. As our Boston personal injury attorneys can explain, in some cases, a lawsuit will be transferred to another jurisdiction, but this is not usually done. The reasons a case might be transferred is if some of the necessary witnesses worked for the court or were too connected with the parties involved. There are also high-profile cases where it would impossible to get a fair trial in a certain jurisdiction, but this is a very rare occurrence.
In this case, at trial, the jury was not able to reach a verdict, and this is known as a hung jury or "deadlocked" jury. At this point, defendants filed what is known as judgment notwithstanding the verdict and asked that the case be dismissed on grounds that plaintiff had failed to establish a prima facie case. Trial judge granted this motion and dismissed the case. At this point, plaintiff filed an appeal.
On appeal, the court ruled to affirm in part and reverse in part. With respect to one of the doctors involved, the court ruled plaintiff has properly established her case, but with respect to another defendant, there was insufficient expert testimony and affirmed the dismissal of this defendant.
If you are injured in an accident in Boston, call Jeffrey Glassman Injury Lawyers for a free and confidential appointment — (617) 777-7777.
Additional Resources:
McIlwain v. Natchez Community Hospital, Inc., September 2, 2015, Supreme Court of Mississippi
More Blog Entries:
New Guidelines for Identifying Causes of Newborn Brain Injury, October 21, 2014, Boston Personal Injury Lawyer Blog