As we recently reported on our Boston Personal Injury Attorney Blog, there were more than 4,000 citations issued so far in 2012 for people trying to try to ride without paying the fare.
According to the Massachusetts Bay Transportation Authority (MBTA), that number of fare-hoppers is up nearly 60 percent from the same time from last year — when there were less than 2,300 citations written.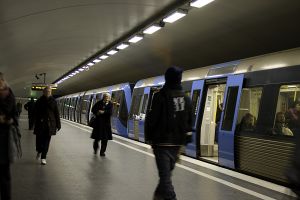 Now, there are new procedures that customers are going to have to go through before getting on the T. It's all a part of the new, strict front-door-only policy, according to The Daily Free Press. The new procedures might irk paying customers a little, but have been proven to work. By busting fare-hoppers, precious funds can be kept within the T and riding can be made more convenient and safer.
Our Boston MBTA accident attorneys understand how critical it is that the MBTA makes every dime that it deserves. Our safety relies on fares. The MBTA is already dealing with a shrinking budget. With less and less funds, more strain is being placed on the system with each passing year. For this reason, and to help to keep you safe, officials with the MBTA decided that it was time to step up security. This was in reaction to public concerns from the summer. Riders insisted that the increase in fares be coupled with a stricter collection policy. If one had to pay — everyone had to pay.
If you look closely, there are new cameras in several stations. They're monitored by the MBTA Transit Police. They're pointing at the automatic fare collection devices. In addition to the cameras, there's a new front-door exit policy on the Green Line.
"We've had a lot of success in arresting individuals who are wanted who are committing fare evasions," said MBTA Transit Police superintendent-in-chief, Joseph O'Connor.
Another precaution that officers have taken is placing more officials around the station to serve as a deterrent. According to the numbers, this seems to be working — not only with fare-hoppers but with the overall crime.
Public concern was reportedly the main reason for the rear doors shutting now on the green line, according to Joe Pesaturo, spokesman for the MBTA. At first, riders say that this new operation was irritating and inconvenient, but many report that they're starting to get used to it. Many riders say that if they have to pay the fare then everyone else should have to pay, too.
If you're busted trying to ride the T without paying the fare, you run the risks of getting slapped with a $50 fine.

If you or a loved one has been injured in an MBTA accident, contact Jeffrey S. Glassman for a free and confidential consultation to discuss your case. Call 877-617-5333.
More Blog Entries:
MBTA Safety: Fair Jumpers Target of Enforcement Effort, Boston Personal Injury Attorney Blog, October 14, 2012