Officials with the Massachusetts Bay Transportation Authority (MBTA) report that there were close to 4,000 citations issued so far this year to people who evaded paying their fare.
This is up close to 60 percent from this same time last year, when only 2,270 citations were issued, according to the Boston Globe.
Chief Joseph O'Connor, Superintendent with the MBTA Transit Police, says that officers are cracking down on these fare evaders because that's what the public wants. The MBTA is already short on funds. What they do make they make on fares. These funds help to support the system and help to make it safer for you and other riders.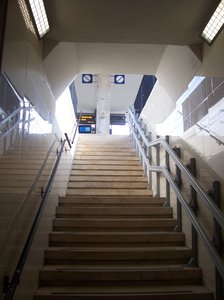 "Policing at our point of entry is a good law enforcement strategy and it has had positive effects on preventing crimes on our system," O'Connor said.
Our Boston MBTA accident attorneys understand that there was a fare evasion law that went into effect back in 2007. Earlier this year, the penalties for not paying went from a $15 fine to a $50 fine. Officials think that the fines will not only act as a deterrent but also may help to make up for some of the money that's being lost, too! According to studies, those who are busted and cited typically do not re-offend. The high visibility of enforcement officers helps to keep people from offending. We just need the man power on site.
What is also common among those who evade the fare is that they are commonly wanted on warrants for other crimes that they've already committed in the area.
The recent announcement of the increased patrol against these individuals comes the same day that two different men were cuffed for not paying their fares. Both of them happened at the Quincy Center Station's Red Line. Both of the men who were arrested were already wanted on drug charges.
The first guy tried to get away without paying by following a paying customer closely through the gates. He was also arrested back in August and accused of distributing marijuana at that same station. He posted bail, but never made it to court.
Just an hour later, another local man did the same thing and tried to follow a paying customer closely through the gates. Officers issued him a citation then discovered that he was already wanted on three warrants and was wanted for various drug charges.
You're urged to submit a report, which can be done anonymously, if you see any suspicious activity throughout the MBTA's services.
Safety should be the number one concern of everyone while using the MBTA. Smooth-running transit helps to decrease travel time, better fund the program and increase rider safety.

If you or a loved one has been injured in an MBTA accident, contact Jeffrey S. Glassman for a free and confidential consultation to discuss your rights. Call 877-617-5333.
More Blog Entries:
Boston Transit Safety: Happy Birthday MBTA – 115-Years-Old!, Boston Personal Injury Attorney Blog, September 11, 2012
MBTA Safety Watch: Ridership Increases for 17th Consecutive Month, Boston Personal Injury Attorney Blog, August 12, 2012