According to a recent news article from NECN, a twenty-year-veteran MBTA inspector allegedly crashed a company vehicle into a bus operated by the T, and then was allowed to the leave the scene of the accident without submitting to drug or chemical testing as required by United States Department of Transportation (DOT) regulations and Massachusetts law.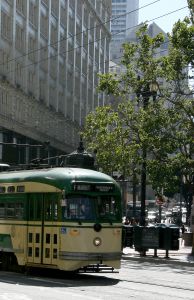 Authorities say T bus was waiting at crosswalk for a pedestrian to walk across the street when inspector rear-ended bus with his T owned vehicle. Police were called to the scene, as were T supervisors. At this point, it is required T inspector be taken to a testing laboratory certified by the Office of Drug and Alcohol Testing for the Commonwealth of Massachusetts, and submit to drug and alcohol testing. This normally involves blowing into a breath-testing instrument, and providing a urine sample for chemical testing at a state-approved testing facility.
For reasons not entirely clear, inspector was allowed to leave the scene of the accident without submitting for testing. Authorities later found inspector at his friend's house and took him for testing. This was at around 4 p.m. and accident had occurred at around 9:30 in the morning. The concern is any alcohol, which may have been in his system, could have been excreted by the time he was eventually tested. It should be noted no reports have suggested any evidence he was actually under the influence of intoxicating alcohol or drugs at time of the T accident.

MBTA officials say he should not have been allowed to leave the scene of the accident and are gravely concerned he was. He has been suspended without pay pending an investigation as to why he was able to leave.
If you were in an accident on or involving an MTBA vehicle, it is important to consult with an attorney who regularly handles cases against the T. Large quasi-governmental organizations like MBTA are not in the business of entering into quick settlements. It may be necessary for your attorney to aggressively fight on your behalf to obtain a full and appropriate settlement or jury verdict, should case go to trial.
One of the reasons MBTA is not quick to settle cases, is to discourage people from suing them. It is also possible they may be protected from liability to some extent based upon the doctrine of sovereign immunities. This legal doctrine was created to allow governmental agencies to conduct business necessary to run a city without having to be constantly defending personal injury lawsuits. This is not to say you do not have a case. It simply means you should discuss this issue with an experienced personal injury attorney.
One of the best things you can do if you were injured in a T accident, is get the names and contact information of as many witnesses as possible. Do not rely on the police to do this, as they are not likely concerned with your ability to win a personal injury case.
If you are injured in Boston, call Jeffrey Glassman Injury Lawyers for a free and confidential appointment — (617) 777-7777.
More Blog Entries
New Guidelines for Identifying Causes of Newborn Brain Injury, October 21, 2014, Boston Personal Injury Lawyer Blog