After a recent bicycling accident in Salem, a 47-year-old bicyclist was transported to Boston hospital and treated for serious injuries. The accident happened just before 7:30 a.m. on Washington and Federal Streets when the cyclist was hit by a Route 544 bus. According to local police officers and officials with the MBTA, the bicyclist suffered from multiple "serious trauma."
He was fist taken to Salem Hospital and then later transported to Massachusetts General Hospital via MedFlight. His last status, according to the Salem Police, noted that he was suffering from possible life-threatening injuries. The most recent updates indicate that he was in surgery and was listed in critical condition.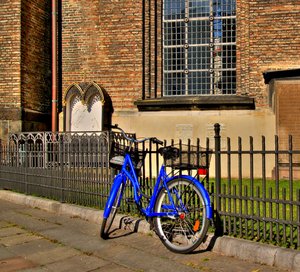 No one on he MBTA bus was injured in the accident. The crash is still being investigated by Salem police officers and by MBTA officials. It's unknown as of now if anyone will be facing charges in the accident, but Brian Gilligan, Salem Police Captain, reminds bicyclists to abide by motor vehicle traffic laws to help them to avoid a potentially fatal accident.
Our Boston MBTA accident lawyers would like to remind residents that cyclists have rights on our roadways, too. In Commonwealth, bicyclists are allowed to ride on a bikeway, street or public road if they wish. They're just not allowed to ride on express state highways or limited access roadways where signs are posted prohibiting these two-wheeled riders. Riders are also allowed to ride along sidewalks that are outside of business districts as long as local law doesn't say otherwise, according to MassBike.
Other Bicyclist Rights:
-Bicyclists are permitted to carry children or other passengers as long as they're inside an enclosed trailer or a similar device on the bicycle and as long as it restrains them as well as protects their head in the event of an accident. These riders aren't required to wear helmets.
-Bicyclists can race on any public street or road in Commonwealth as long as it's affiliated with a recognized bicycle organization. Approval from the appropriate police department must be received before the race is held.
-Bicyclists are permitted to have as many reflectors and lights on their bike as they wish. As a matter of fact, it's encouraged.
Responsibilities of a Bicyclist in Commonwealth:
-Obey all traffic regulations and laws.
-Use the appropriate hands signals to communicate maneuvers to other travelers.
-Allow pedestrians with the right of way.
-Ride with other cyclists in a single-file line unless passing someone else.
-Both hands must be kept on both handlebars at all times.
-Riders under the age of 16 are required to wear a helmet at all times. These helmets must meet ANSI requirements.
-A taillight and a headlight must be used when riding anytime a half hour after sunset or a half hour before sunrise.
-Reflectors must be adhered to all bike pedals.

If you, a friend or a loved one has been injured or killed in a bicycle accident in the Greater Boston Area or elsewhere in the areas, contact the Boston Injury Lawyers with Jeffrey S. Glassman. Our firm offers free and confidential appointments to discuss your case. Call 877-617-5333.
More Blog Entries:
Annual Boston Bikes Report Recognizes Efforts to Reduce Risks of Bicycle Accidents in Boston, Boston Personal Injury Attorney Blog, March 13, 2012
Risks for Bicycle Accidents in Boston Back as Hubway Program Launches, Boston Personal Injury Attorney Blog, March 12, 2012