The Supreme Judicial Court ruled the owner of a Massachusetts nursing home cannot face criminal charges for the death or a nursing home resident who fell down a set of steps in a wheelchair, the Boston Herald reported.
Falls are one of the leading causes of deaths in nursing homes, according to the Centers for Disease Control and Prevention. A Massachusetts nursing home neglect and abuse lawyer can help residents and families hold nursing homes accountable when neglectful care results in a serious or fatal fall. However, in this case the state's high court ruled the owner cannot be criminally charged if no nursing home employee committed a crime.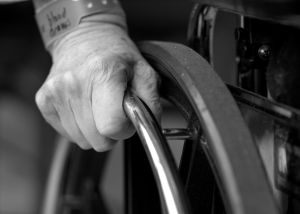 The Massachusetts Attorney General's Office charged Life Care Centers of America Inc. with involuntary manslaughter following the 2004 incident, arguing various staff errors contributed to the fatal fall.
The Supreme Judicial Court said the Attorney General could not combine actions of negligence to charge the company with a crime. At least two other companies in Massachusetts have been charged recently with involuntary manslaughter.
-In 2007, a New York manufacturer of tile fasteners was charged after a motorist was killed by a falling ceiling panel in a Big Dig tunnel. The company pleaded guilty last year to a charge of making false statements.
-A sportsman's club was charged after an 8-year-old boy shot himself in the head with an Uzi at a gun show in 2008. The club pleaded no contest and paid a $1,000 fine. Three men unaffiliated with the club face involuntary manslaughter charges in that case.
In the nursing home case, a 74-year-old resident suffering from brain damage and dementia was killed after her wheelchair fell down a set of steps outside the facility. A doctor had ordered the patient to wear a signaling device to help prevent her from attempting to leave the facility unattended. She was not wearing it at the time of her death.

If you or a loved one has been harmed by neglect or abuse in a Massachusetts nursing home, contact Jeffrey Glassman Injury Lawyers for a free and confidential appointment to discuss your rights. Call 877-617-5333