In one Massachusetts case, an employer called in 17 union workers and told them they had too many work injuries — one more and they would be fired. The union called the Occupational Safety and Health Administration, which called the employer about the illegal action.
In another case tracked by Labor Notes, a trade labor organization, a food warehouse with 150 workers handed out prizes for months with no accidents. If an employee was injured, no prize. Then the company reportedly decided that injured employees had to wear a fluorescent orange vest for a week — like a Scarlet Letter — so everyone would know who cost them their prizes.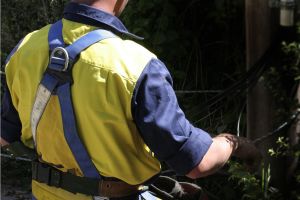 Hiring a Boston worker's compensation attorney can be critical to protecting your rights in the wake of a serious Massachusetts work accident. The laws are complex. And, as these cases illustrate, employers do not always comply with the labor laws in place to protect the health and welfare of employees. Obtaining fair and just compensation for a serious work injury can have an enormous impact on the future financial well-being of you and your family.
Labor Notes reports such blame-the-worker programs are flourishing even as companies cut employees and contribute to the understaffing and high work loads that are frequently responsible for workplace accidents.

Such behavior-based safety programs frequently run afoul of the law and can include:
-Safety incentive programs.
-Injury discipline policies, including termination.
-Post-injury drug testing.
-Peer-review programs where one worker observes another.
Such programs encourage the belief that workplace behavior — and not management and environmental factors — are the primary cause of work accidents. However, reducing work hazards is the most successful course for reducing work injuries. Behavior-based programs often do little more than discourage claims and drive injury reporting underground.
Labor Notes blames such practices for deceptively low injury rate figures leading up to a catastrophic event and points to the low accident rates reported at a Texas oil refinery before a 2005 explosion killed 15 employees and injured 180.

if you have been injured on the job, a Massachusetts worker's compensation attorney or Boston personal injury lawyer can help protect your rights. Contact Jeffrey Glassman Injury Lawyers for a free and confidential appointment to discuss your rights. Call 877-617-5333