It's one of the most joyous times of the year, but it can also be one of the most dangerous. According to officials with the Consumer Product Safety Commission (CPSC), there were close to 20,000 emergency room injuries that involved holiday decorating through the months of November and December in 2012.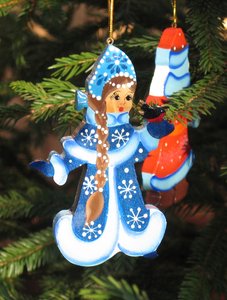 This is the fourth year in a row that the number of these injuries has increased. Each year since 2009, there have been roughly 12,000 E.R. visits as a result of injuries from holiday decorations. Stepping on broken ornaments and falling off of ladders may be funny in the movies, but are real dangers in real life. These kinds of accidents happen each and every day in homes across the country. We've also got to be cautious of fires during this time of year. With beautifully-lit Christmas trees and lights and candles to brighten our holiday spirits, we're also facing some serious risks for fire-related accidents.
Our Boston personal injury lawyers note the U.S. sees close to 300 injuries each and every day throughout the holiday season. The most common types of injuries throughout the season involve falls, lacerations and back strains. There are also about 200 fires reported every season, causing about 10 fatalities, 20 injuries and more than $16 million in properly loss. From 2009 to 2011, candle-related fires killed about 70 people, injured another 700 and cost close to $310 million in properly loss.

Ladder Safety:
-When putting up holiday decorations, always use the proper step stool or ladder to reach high places. Don't stand on chairs, desks or other furniture.
-If you need to use a step ladder by a door, make sure you post signs for no one to open the door while you are working.
-Always keep your hips inside the side rails. Never lean too far or overreach.
-Use ladders with slip-resistant feet and wear clean, dry and slip-resistant shoes when climbing a ladder.
Christmas Tree Safety:
-If you have an artificial tree, be sure it is labeled, certified, or identified by the manufacturer as fire retardant.
-Never use lit candles to decorate the tree.
-If you choose a fresh tree, make sure that it's moist. You want green needles that do not fall off when you touch them.
-Never stand your tree near a source of heat.
-Make sure you add water to your tree daily.
-Inspect holiday lights each year for frayed wires, bare spots, gaps in the insulation, broken or cracked sockets, and excessive kinking or wear before putting them up. Use only lighting listed by an approved tested laboratory.
Candle Safety:
-Always keep a burning candle within sight. Extinguish all candles when leaving a room or before going to sleep.
-Keep the wax pool free of wick trimmings, matches and debris at all times.
-Always use non-flammable candle holders.
-Never use lighted candles on a tree or near other greenery.
If you or someone you love has been injured in an accident, contact Jeffrey S. Glassman for a free and confidential appointment to discuss your rights. Call 888-367-2900.
More Blog Entries:
Understanding Risks of Carbon Monoxide in Massachusetts Homes, Boston Personal Injury Attorney Blog, December 17, 2013
Drivers More Aggressive in the Holiday Season: Stay Safe and Keep Calm, Boston Personal Injury Attorney Blog, December 11, 2013