There is nothing more tragic than a death of a small child.  The effects on the parents can be so devastating it's hard to even comprehend what they must be going through following such a tragedy. When the death of a child is alleged to be the result of what is essentially the reckless or intentional actions of another, it would be hard to even express the pain and suffering of the child's family in words.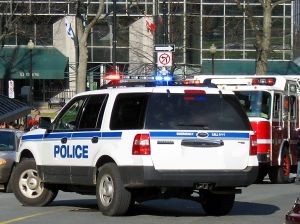 According to a recent news feature from the Boston Herald, the defendant who is accused of killing a child at a daycare facility she was operating has decided to speak out in her defense. She is trying to get the charges against her dismissed and said she is still hurting and grieving over the tragic death of a child in her care.  She said she did not do anything that resulted in the death of the infant. 
This matter was made more complicated, which was the reason for her recent statement, when a medical examiner who worked on the case withdrew an initial finding that the child died from head trauma.  This now former medical examiner said she now believes the cause of death for the infant was cardiac arrest (heart attack).
Prosecutors have said they have no intention of dropping the first degree murder charges currently filed against the daycare provider.  They have also said the Chief Medical Examiner for the Commonwealth of Massachusetts, who was the former medical examiner's supervisor, still supports the original findings that this child was killed by intentional head trauma. It is important to understand that the prosecutor's accusations are not proof of any criminal conduct with respect to this Burlington, Massachusetts daycare accident, and she is presumed innocent unless and until she is proven guilty in a court of law by judge or jury beyond a reasonable doubt.
If your child is injured a daycare, there is a decent possibility the police or at least child protective services will be involved in the investigation.  This is often helpful to your case, and you should fully cooperate with the investigation.  However, you should also speak with an experienced Boston daycare injury attorney during the process, because while the authorities are obviously interested in keeping children safe, they may not have much concern about your rights to a full and appropriate recovery in a civil personal injury lawsuit.
In addition to speaking with authorities, there are important steps you can often take to increase your chances of a successful recovery. One of the most important things you can do is to make sure you take your child to get medical attention when needed.  Many times, parents are not sure if they should take their child to the emergency room or an urgent care facility, because there is a chance that nothing is wrong. While this is true in some cases, it is much better to err on the side of caution and take your child for an examination.  This will make sure your child gets the medical attention he or she needs, and it can also increase the chances you will have a successful recovery in a subsequent daycare injury lawsuit.
If you have suffered personal injury in Massachusetts, call Jeffrey Glassman Injury Lawyers for a free and confidential appointment — (617) 777-7777.
Additional Resources:
Daycare operator facing charges she killed infant speaks out, April 13, 2016, Boston Herald
More Blog Entries:
Snaras v. Richard Lundgren, Inc.: Wrongful Death in Massachusetts, April 7, 2016, Boston Personal Injury Lawyer Blog