A Wilmington, Massachusetts contractor is facing fines of $235,000 for citations, centered around fall hazards, issued by the U.S. Department of Labor's Occupational Safety and Health Administration (OSHA).
Our Massachusetts workers' compensation lawyers are often called to represent employees injured in fall accidents. Falls are among the most common types of serious and fatal work accidents in Boston and throughout Massachusetts.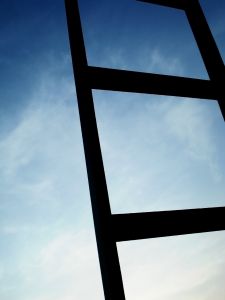 NER Construction Management Inc. was cited for exposing its workers to falls and others hazards at a job site located in Boston.
Fall protection was not used when workers reached heights up to 17 feet while power washing a building and taking apart a scaffold. The employer also failed to completely plank the scaffold being used by workers to power wash the building.
"A fatal or disabling fall can end a life or a career in seconds," said Brenda Gordon, OSHA's area director for Boston and southeastern Massachusetts. "Scaffolding is an essential tool – and fall protection a basic and required safeguard – for this type of work. There's no reason for an employer's failure to have proper and effective protections in place and in use at all times at all jobsites."
OSHA inspectors issued 3 willful citations for these infractions to the company, with proposed fines of $210,000. A 'willful' violation means an employer knows that a hazard exists and makes no reasonable attempt to correct it.
In addition to the 3 willful citations, 6 serious citations were also issued in the amount of $23,500. These violations included missing guardrails, faulty scaffold construction, improperly trained employees on the safe operation of powered industrial trucks, no emergency eye washing station and failure to guarantee the use of face, head and eye protection.
Serious violations, that the employer knew or should have known about, have a considerable chance causing death or serious harm to an employee.
Lastly, insufficient record keeping resulted in another $2,000 fine for other-than-serious citations. This type of violation does not cause serious physical harm or death but is related to job health and safety.
Georgoulis Construction Inc., a roofing contractor, was also recently cited for fall hazards at a work site in Tewksbury.
Georgoulis employees were observed by an OSHA inspector and cited for failing to use fall protection and improper use of ladders. Fall protection is needed whenever an employee is working on a roof that is higher than 6 feet. When using a ladder to get onto a roof, the top of the ladder has to extend 3 feet higher than the roof.
"The size of this penalty reflects the gravity of the hazard and the employer's knowledge of its existence," said Jeffery A. Erskine, OSHA's area director for Middlesex and Essex counties. "A fall can occur in seconds but the resulting injuries can be permanent or end a life. There's no reason for failing to provide this essential and legally required safeguard for workers."
The company was cited for 1 willful citation for lack of fall protection, and 1 serious citation for improper ladder use, with proposed fines of $54,000.
In 2009 the Bureau of Labor Statistics reported 59 fatal occupational injuries in Massachusetts, 11 were due to falls.

If you have been injured in a Boston work accident, contact Massachusetts Workers' Compensation Lawyer Jeffrey S. Glassman for a free and confidential appointment to discuss your rights. Call (617) 777-7777.