In the last five years, we have seen a lot more media coverage involving traumatic brain injuries and concussions.  While we have seen a lot of talk about head injuries suffered by our brave service members, we are now hearing a lot more about head injuries in professional sports and sports played by young athletes.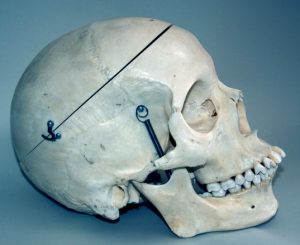 Due to the real risks of our youth suffering a serious head injury with lasting brain damage, it is important to do whatever we can to prevent these injuries from occurring.   In an effort to help with prevention, as discussed in a recent news article from the Westborough Patch, the Brain Injury Association of Massachusetts has just appointed a Manager of Prevention. The new manager aims to implement new programs for awareness and prevention at a time when teen concussions have reached an all-time high throughout the nation.  She has said that one of the reasons she chose to work for the brain injury association is because she experienced the horrific results a brain injury can have on victims and their families when a member of her own family suffered a traumatic brain injury (TBI).
One of the programs she is working on is known as "Think-A-Head."  This program is designed to teach children and teachers how to develop healthy habits and avoid activities that present an unreasonable risk of suffering a traumatic brain injury.
While there is clearly a lot more information about traumatic brain injury causes and prevention methods available today, this can make it even more shocking when a youth sports program decides to ignore this information.  We still see instances where winning games and championships and the record of the program is being put ahead of the health and safety of young athletes.  When this happens, it can result in a serious brain injury and may be a valid basis upon which to file a personal injury lawsuit in Boston or the surrounding areas.
This new manager is from the New England area and has a bachelor's degree in Social Science from Providence College.  Prior to joining the center, she worked as an advocate for an organization that helps people with autism and also worked as an educator.
In addition to the prevention efforts, agency is also working to provide a better life for brain injury victims and their families through various social programs.  However, if we can stop these injuries before they occur, that will obviously be the favored outcome, and educating people to avoid negligent or even intentionally dangerous conduct is the preferred course of action.  One of the ways she plans to educate people is by having survivors speak about how their lives have changed and how their injuries could have been prevented.  This is important, because many think of brain injury in the abstract is something that won't happen to them or their children.  Hearing from a victim directly may be enough to make it seem more real.
If you are injured in an accident in Boston, call Jeffrey Glassman Injury Lawyers for a free and confidential appointment — (617) 777-7777.
Additional Resource
Brain Injury Association of Massachusetts Appoints New Manager of Prevention, October 10, 2016, By Chloe Morales, Westborough Patch
More Blog Entries:
Wilkins v. City of Haverhill – Massachusetts Supreme Court Weighs Slip-and-Fall Claim, May 23, 2014, Boston Personal Injury Attorney Blog