Martin v. Dematic, a wrongful death case from Supreme Court of Washington, involved plaintiff who was killed by a machine at a paper plant. Decedent's wife filed a wrongful death and survival action in civil court naming several defendants. One defendant was the company that installed the tissue-making machine that killed decedent.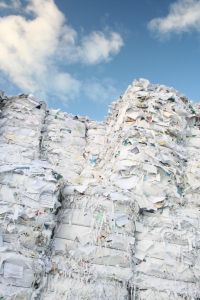 Two weeks later, defendant filed a response in which it demanded indemnification from another company. This company had actually installed the tissue-making machine and, under the stock tender agreement, was still liable for any actions resulting from negligence occurring prior to 1996. This machine had been installed in 1980, so defendant claimed this company was actually responsible for any damages to plaintiff.

Two months later, and after the statue of limitations had run, defendant filed its answer, claiming indemnification from yet another company based upon the stock purchase agreement. Defendant also filed a motion for summary judgment requesting the case be dismissed. As wrongful death attorneys in Boston understand, a motion for summary judgment asks the court to dismiss the case for failure to state a claim for which relief can be granted.
Defendant's main argument was plaintiff had sued the wrong defendant. They asserted they were not the successor in interest to the company who had installed the tissue-making machine under the stock agreement entered into by them and several other companies. Trial judge granted defendant's motion for summary judgment and dismissed the case.
At this point, plaintiff filed an amended complaint, adding the company who installed the machine as a named defendant. That company filed a motion for summary judgment, asserting plaintiff was barred from filing the case, because the statute of limitations to file a wrongful death claim had already run. Plaintiff opposed defendant's motion for summary judgment on grounds her failure to originally add this defendant was proper under the relation back doctrine, her cause of action did not accrue until she learned of the existence of this new defendant, and her failure to add the company was not due to inexcusable neglect.
Trial judge ruled this new cause of action did not relate back under applicable rules of civil procedure, plaintiff had not established failure to name the defendant was not due to inexcusable neglect, and her cause of action accrued at the time of the accident, not upon her learning about this new defendant.
Trial court mainly granted the motion for summary judgment because plaintiff had failed to show she had performed due diligence in finding the identity of the defendant prior to filing. Plaintiff appealed this order to the intermediary court of appeals and judgment was affirmed. At this point, plaintiff filed a timely appeal to the state supreme court, which only looked at the issue of whether the relation back doctrine applied to this particular case.
On appeal, the court found defendant had actual notice of the pending claim and should have known they would have been named as a defendant had it not been for the mistake of identity. The purpose of the relation back doctrine is to allow a plaintiff who accidentally sues the wrong defendant to correct the mistake even after statutes of limitations have run. The court reversed and remanded the lower court's order.

If you are injured in Boston, call Jeffrey Glassman Injury Lawyers for a free and confidential appointment — (617) 777-7777.
More Blog Entries:
Bar Owners Face $6.7 Million Damage Settlement After Injury on Staircase, December 31, 2012