In Hyundai Motor Co. v. Duncan, plaintiff suffered a serious closed-head injury when he lost control of his car. After losing control of the car, he left the road, hit two snow banks, crashed into a large hay bale and ultimately hit a tree on the driver's side of the car. His vehicle was equipped with a side airbag, but it did not deploy during this accident.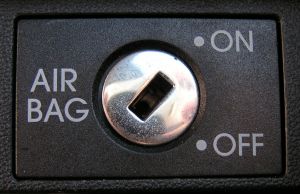 Following his injury, conservators of victim filed civil lawsuit in victim's name. Defendant was car manufacturer who produced the car. Claims were initially made for negligence, failure of the implied warranty of merchantability, fitness for a particular purpose, breach of express warranty, and failure to warn. Boston personal injury attorneys may also have the ability to seek triple damages in a defective products claim pursuant to Chapter 93A of the Massachusetts Consumer Protection Act.
The case proceeded to trial, and plaintiff pursued only the claims for breach of the implied warranty of merchantability, fitness for a particular purpose, and unreasonable dangerous design. Plaintiff argued if the airbag sensor had been put in a different place, it would have deployed and prevented claimant from being seriously injured in the crash.

To prove their case, plaintiff had a mechanical engineer who had designed airbag systems testify at trial. He testified that if the airbag sensor had been located on the side pillar, close to the floor, instead of under passengers seat, it would have deployed properly. He therefore opined location of the side air bad system created an unreasonably dangerous situation.
Defendant filed a motion in limine to exclude testimony from expert witness, since no studies had been performed to show airbag would have deployed if the sensor was on the door pillar. Expert said he relied on a computer model made by car manufacturer, which purported to test how the sensor would function in 14 different places on the vehicle. One of these positions was on the door B pillar about a foot from the floorboard. This was roughly the same location expert had suggested, but he felt it should be four or five inches from the floor rather than the one foot chosen by automaker. Expert said he would have to run tests to determine if that was the proper location but felt it looked promising based upon defendant's computer simulations.
During trial, defendant testified the federal government did not require any side impact airbags be installed in that model year of cars. Plaintiff's expert agreed with this but said if they put in a safety system and lead people to believe it works, it would be wrong to allow them to have a system that does not properly deploy.
Trial judge allowed admission of plaintiff's expert testimony, and defendant appealed. On appeal, the court looked at the issue of whether plaintiff's expert was qualified under law governing expert testimony. The court concluded plaintiff's expert testimony had lacked an adequate foundation and reversed and remanded the case for further proceedings consistent with its opinion.
If you or a loved one has suffered a personal injury in the Greater Boston area, contact Jeffrey Glassman Injury Lawyers, LLC for a free consultation to discuss your claim. Call (617) 777-7777.
More Blog Entries:
Millions Slip in Restaurants Each Year. How You Can Stay Safe from a Boston Slip and Fall, Boston Personal Injury Attorney Blog, December 28, 2012.