As part of National Child Passenger Safety Week (Sept. 19 to 25), the National Highway Traffic Safety Administration is working with parents to help warn children of the dangers in and around vehicles.
While a primary focus is on car seat safety, there are a number of other ways a child can be seriously injured or killed in a Massachusetts car accident, including backover accidents, kids left in hot vehicles, seat belt entanglement, power window accidents, vehicle rollaways and trunk entrapments.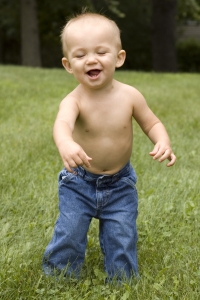 As we reported on our Boston Personal Injury Attorney Blog, a properly fitted car seat is critical to child safety. But many other types of accidents are easily preventable with some safety training and common sense.
Children and hot vehicles
Even with cool temperatures in the 60s outside, the temperature inside a car can rise 20 degrees in 10 minutes and often exceeds 110 degrees Fahrenheit. Children can quickly become incapacitated and die inside a hot car. Sometimes they are tragically left inside by a parent or caregiver. Other times, they may find their way into a vehicle and be unable to get out.
San Francisco State University reports there have been 43 deaths as a result of children left in hot cars so far in 2010, up sharply from the 33 who died during all of 2009. Almost 500 have died in the last two decades.
-Never leave a child unattended.
-Teach children that vehicles are not a play area.
-Never leave children or infants in an unattended vehicle, even with the windows down.
-Make a habit of looking in the front and back of a vehicle before leaving.
Other tips and information about children left in vehicles is available here.
Backover Accidents
These accidents frequently occur as a car is backing out of a driveway or parking space.
-Teach children not to play around cars.
-Supervise children at all times when around a vehicle.
-Always check the area and walk around your vehicle before backing up.
-Teach children to move away from a vehicle whenever a driver gets in it.
More tips on avoiding backover accidents are available here.

If you are dealing with the serious injury or death of a child as the result of a Massachusetts car accident, contact Boston Child Accident Attorney Jeffrey S. Glassman for a free and confidential appointment to discuss your rights. Call 877-617-5333.