A lot of people who live in Boston and the surrounding area like to drive down to the Cape this time of year. If you take a ferry or drive all the way to the end of Cape Cod, you can spend some time in Provincetown, which can be a lot of fun.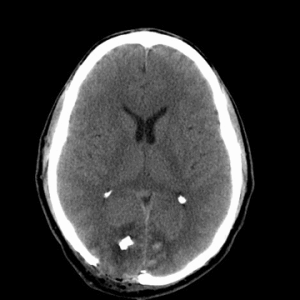 However, the visit didn't end pleasantly for one man, according to a recent news article from the Cape Cod Times.
A man allegedly started a fight, then managed to give himself a major head injury that required him to be airlifted to a level-one trauma center in downtown Boston.
Authorities say the man was standing outside a large resort that is a well-known destination for the LGBT community, allegedly trying to start a fight with anyone he could, and, with hundreds of people leaving after a dance party, there were many people for him to try to fight.
Authorities believe the man was thrown out of the club for trying to attack people, and he remained outside. Witnesses say he was "gesticulating" and trying to hit anyone who passed by him. This resulted in him being in a physical altercation with four other people, when he is believed to have fallen face-first onto the concrete. Authorities are not sure whether he fell on his own or was pushed to the ground, but, since they determined he was the primary aggressor, they did not file charges against anyone.
Emergency crews were called to the scene and tried to stabilize the man's bleeding. They determined his injury was too severe for a local hospital and took him via ambulance to Provincetown Municipal Airport, where there was medevac helicopter waiting to fly him to the Boston hospital. There has not been any update on the man's condition, and there was no information as to whether anyone else may have been hurt in the incident.
As our Boston personal injury attorneys can explain, while most personal injury cases involve some type of negligence, such as failing to dry a wet floor, or failing to supervise a child under one's care, there can also be a valid personal injury lawsuit filed after an attack that resulted in physical or mental injuries. This is an example of an intentional tort, such as assault and battery, as opposed to negligence-based torts we typically see in personal injury cases.
In some instances, it may be possible to file a claim for both intentional torts and negligence torts, and these claims may be filed against the same or different defendants, based upon the facts of the case. For example, if a bar employee serves a patron well beyond the point of intoxication, and then that person, who is extremely intoxicated, acts in a manner that was foreseeable, such as harming another patron or driving drunk, a personal injury victim may have a valid claim against the bar owner and the defendant who committed the attack.
A personal injury claim against a bar owner or other establishment serving open containers of alcoholic beverages is known as a dram shop case in the Commonwealth of Massachusetts.
However, there is also something called comparative negligence. Per Mass. Gen. Law Chapter 231, Section 85, a finding that an injured plaintiff in any way was negligent for his or her own suffering will not necessarily bar that person from collecting damages from anyone else whose injuries contributed. However, the contributory negligence of the plaintiff will reduce the total sum he or she is able to receive.
If you are injured in an accident in Boston, call Jeffrey Glassman Injury Lawyers for a free and confidential appointment — (617) 777-7777.
Additional Resources:
Man who caused own head injury flown to Boston hospital, August 12, 2015, Cape Cod Times, by Mary Ann Bragg
More Blog Entries:
New Guidelines for Identifying Causes of Newborn Brain Injury, October 21, 2014, Boston Personal Injury Lawyer Blog