A recent news feature form Care2.com looks at three types of burn injuries we tend to see more often during the summer months than we do in other months, and it is is important to understand that all three of these types of burn injuries are preventable if the adequate level of care is taken.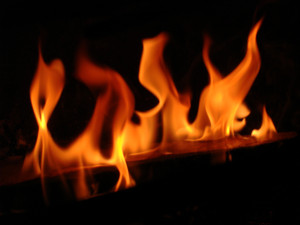 As one might expect, we tend to see a lot more fireworks injuries during summer months than we do the rest of year.  While fireworks are also used during New Year's Eve celebrations and other festivities throughout the year, during non-summer months it is often professionals that are providing the fireworks displays.  This is not to say that even professional shows can't result in serious personal injury or death, but the chances are much greater that there will be a preventable accident when amateurs are the ones lighting off the fireworks displays.
It is not only during the Fourth of July itself, but also the days leading up to the holiday and especially the days following when consumers rush out to buy discount fireworks.  It should be noted that amateur fireworks are illegal in Boston, but as our personal injury attorneys have seen, this does not stop people from driving to where they are legal and bringing them back to illegally use at home.  This has resulted in serious personal injury in Boston over the years.
Another common type of burn injury we tend to see in the summer are burns caused by the grill.  This can include a charcoal grill or a gas grill, or even a wood-burning cooking instrument.  Not only do those grill accidents result in serious personal injury to those immediately around the grill, they can also result in a fire that causes property damage and personal injury or even death far beyond the area surrounding the grill.  It should also be noted that fire pits are exceedingly dangerous, as it is very possible that the fire will spread beyond the confines of the pit.  This is true for both commercially purchased fire pits and ones made of stone by renters and homeowners.  It should also be known that it is generally illegal to put an open fire of any kind on a balcony.
The other type of burn injury we tend to see in summer months is actually caused by swimming pools.  While we normally associate swimming pool injuries and deaths with slipping and falling and drowning, pool chemicals can result in two types of burns.  In some cases, when chemicals are mixed, or even too close to each other, they can spontaneously burst into flames.  We have even seen cases in big-box stores where the pool chemicals were stored too close to each other on the shelves, and that resulted in a fire.
Additionally, some pool chemicals such as chlorine can give off caustic fumes when in a high enough concentration, and that can result in serious chemical burns not only to skin and eyes but also to the lungs when inhaled.
If you have suffered personal injury in Massachusetts, call Jeffrey Glassman Injury Lawyers for a free and confidential appointment — (617) 777-7777.
3 Burn Injuries That Skyrocket During Summer, July 17, 2016, Care2.com, By Safer America
More Blog Entries:
Alcala v. Marriott Int'l, Inc. – Icy Sidewalk Slip-and-Fall Lawsuit to be Retried, June 27, 2016, Boston Child Injury Lawyer Blog