Whether you are a new parent, you have teenagers, or you are a grandparent, it is important to understand the risks to children at every age. The rate of injury and fatality from infants through age 17 varies. Understanding the risks can help you to be prepared and to prevent accident and injury. Parents as well as caretakers should be aware of the potential household hazards and other lurking dangers that could cause an injury, or even a fatal accident.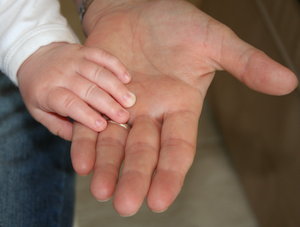 According to the Centers for Disease Control, accidents are the leading cause of death for all children aged 1-14. Our Boston personal injury attorneys are dedicated to raising awareness to increase child safety and to prevent accidents that result in serious injury or fatality. In addition to working to prevent injuries, we are also committed to taking legal action on behalf of families who have lost a child in a preventable accident.
The following is a list of common injuries and risks by age group:

Newborns and Infants (0-1). This age group is most at risk of "sleep-related" deaths including suffocation or SIDS. Many fatalities can be linked to sleeping with an adult, too many blankets or pillows, or sharing the bed with another occupant. Infants should be placed on their back, alone in a crib without unnecessary bedding or toys. Infants are also at risk of choking and falls. If you have lost an infant, an experienced advocate can help identify the cause and responsible parties. Products manufacturers, caretakers and other organizations may be liable for injury or death.
Children aged 1-4. Children in this age group are vulnerable to risks including fires, drowning, falls and other accidents. The children in this age group are at the highest risk of fire or explosion, especially when there is no smoke detector in the house. Always keep matches, lighters and electrical equipment away from children. If your child suffered a swimming pool injury or fall, you may be able to take legal action against a caretaker or proper owner in the event of negligence or failed maintenance.
Children aged 5-14. There are a host of potential accidents and injuries that could lead to preventable death in this age group. The most common cause of death involves motor-vehicle accidents. Of those motor-vehicle accidents, 75% were pedestrian accidents, including children who ran out into the street, crossed without a signal, or suffered in a roll-over accident. To prevent pedestrian accidents, you should always teach children to look both ways and to obey traffic lights. Children, especially young teens should also avoid distractions, including IPhones or iPods when crossing the street.
Children 15 and up. Teenagers and those of driving age are at serious risk of motor vehicle accidents, including accidents caused by texting and driving. This age group is also the most likely to suffer preventable death from a firearm. To keep your teens safe, remind them not to drink and drive and to always avoid cell phones when behind the wheel.
Contact Boston attorney, Jeffrey S. Glassman, for a free and confidential appointment to discuss your rights. Call (617) 777-7777.
More Blog Entries:
Tewksbury Memorial High School Get Crash Course in Distracted Driving, Boston Car Accident Lawyer Blog, January 21, 2014
Understanding Risks of Carbon Monoxide in Massachusetts Homes, Boston Personal Injury Attorney Blog, December 17, 2013