In 2012, Stryker Orthopaedics recalled its Stryker Rejuvenate hip replacement system. Since that time, thousands of cases have been filed against Stryker Orthopaedics as a result of complications caused by the metal hip replacement product. Cases are currently moving forward in Connecticut, New Jersey and nationwide to hold the medical device manufacturer accountable.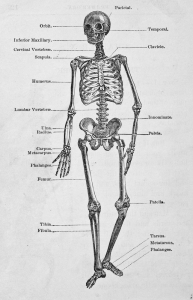 Our Boston injury lawyers know that patients who had the Stryker Rejuvenate hip replacement device implanted during their hip replacement procedure are facing a high failure rate, as well as the risk of many other health problems. Stryker Orthopaedics must be held responsible for the design, marketing and sale of this defective medical device.
Why the Stryker Rejuvenate is Dangerous
The Stryker Rejuvenate suffers from many of the same problems that are affecting metal-on-metal hip replacement devices from many different manufacturers. The different components of the hip replacement device rub against each other as you move around, causing little bits of metal can begin to come loose and float and lodge surrounding tissue. This can cause discomfort, swelling, pain, the formation of pseudo-tumors, tissue death and metallosis.
Like other metal-on-metal hip replacement devices, the Stryker Rejuvenate also has a higher failure rate than other hip replacement products that are not made of all metal components. Unfortunately, the failure rate is significantly higher within the first five years, and when the device fails, the patient may need to undergo multiple surgeries to correct the problem and put a new hip joint into the body.
These consequences are bad enough, especially in light of the fact that Stryker marketed the Rejuvenate as a better alternative to existing hip implant products — claiming it was longer lasting and better for younger and more active people.
However, unfortunately, the Stryker may be even more prone to problems than other metal-on-metal devices. This is because the Rejuvenate has a different design than most products. While most hip replacement devices were standard products and the same components were used for all patients, the Rejuvenate offered greater customization. This has proven problematic.
Design Features of the Rejuvenate Cause Problems for Patients
The basic components of a hip replacement joint include:
An acetabular cup that fits inside of a concave indentation in the pelvis, which is called the acetabulum.
A stem that fits inside of the femur bone.
A replacement hip joint that fits atop the femur (femoral head) and slides into the acetabular cup.
The Stryker Rejuvenate is unique because it offered a choice of 16 different necks that fit on top of the femur and because it offered a choice of six different stems that fit inside of the femur. This customization allowed doctors to better fit the hip joint to patients… or at least that was the plan.
Unfortunately, the increased customization has resulted in an increased chance of swelling, pain and problems with the hip replacement system.
Patients coping with discomfort, a failed hip joint or other complications have to cope with the discomfort they feel, and also are forced to undergo corrective surgical procedures. Stryker needs to be held responsible for this and the lawsuits against the company are aimed at making sure that patients aren't going to be forced to pay out-of-pocket for the harm the defective product caused.

If you or a loved one is experiencing complications in Massachusetts due to metal-on-metal hip implants, call Jeffrey Glassman Injury Lawyers for a free and confidential appointment — (617) 777-7777.
More Blog Entries:
New Study Sheds Light on Most Common Medical Malpractice Claims for Primary Care Physicians, July 26, 2013, Boston Personal Injury Lawyer Blog