Throughout the United States, there are hundreds of lawsuits pending against Stryker based on its Stryker Rejuvenate and Stryker ABG II hip implant products. The lawsuits have been brought by individuals who had Stryker hip implants used in procedures prior to the July 2012 recall of these defective medical devices.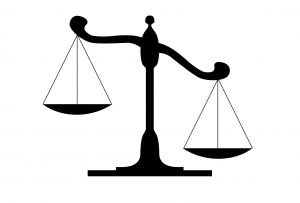 Our Boston defective hip implant lawyers know that the outcome of pending cases are important because they can shape future litigation. While each of the different lawsuits will be resolved on their own merits if the cases proceed, verdicts or decisions that favor the plaintiff could make the company more likely to offer generous settlements to injured victims who have lawsuits pending.
Because the current litigation can have an impact on all plaintiffs, it is important to keep up-to-date with what is going on with Stryker cases, especially multi-district and multi-county proceedings. Recently, in one such proceeding in New Jersey, the court issued a new case management order.

New Case Management Order in Stryker Hip Implant Litigation
The New Jersey litigation, In Re Stryker Rejuvenate Hip Stem and the ABG II Modular Hip Stem Litigation, No. 296, has consolidated more than 300 hip implant lawsuits in multi-district litigation. The claims were filed based on both the Stryker Rejuvenate and the Stryker ABG II hip replacements.
The judge presiding over the multi-district litigation issued a Case Management order designating 10 Stryker hip replacement lawsuits that will participate in early mediation. The judge also ordered that a formal mediation session on the lawsuits must occur prior to December 15, 2013.
The 10 cases that must participate in the early mediation include six cases that were randomly selected by the court as well as two cases that were selected by the plaintiff. The defendant will also be able to select two cases to participate in the mediation and must do so within 30 days of the court order. In addition, the judge ordered counsel for both plaintiff and defendants to meet regarding Phase II mediation.
What is Mediation?
Mediation is an alternative to litigating a case. Mediation involves both the plaintiff (or in this case, multiple plaintiffs) and the defendant sitting down together with a qualified mediator in order to try to work out an agreement that is satisfactory to everyone involved.
For example, mediation might result in a defendant making a settlement offer to pay the plaintiffs a designated amount of money outside of court. If the plaintiffs accept this settlement offer, then the cases would never need to proceed to trial. The plaintiffs would be given money to compensate them for losses caused by the Stryker hip implant products and, in exchange for accepting the money, would in turn give up their legal right to take a lawsuit to trial.
Whether the mediation is likely to result in an agreement remains to be seen. Those with metallosis, a failed hip implant or other complications associated with the Stryker products should keep up-to-date on the progress of this case for an idea of what the company may do in the future regarding settling cases or their actions while participating in mediation.
If you or a loved one was injured by defective hip implants, call Jeffrey Glassman Injury Lawyers for a free and confidential appointment — (617) 777-7777.
More Blog Entries:

More Evidence That Metal-on-Metal Hip Implants are Prone to Fail , Boston Personal Injury Attorney Blog, August 22, 2013.