Industrial Accident in Danvers Kills Man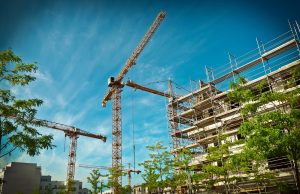 Tuesday morning, May 1, 2018, a man was killed in an industrial accident as Devcon, which is also known as ITW Polymers.  The accident occurred around 8:30 am in the morning at 30 Endicott Street.
Emergency personnel were called to the accident in Danvers, Massachusetts.  When they arrived, the unidentified male victim, in his late 30's or early 40's, was alive and responsive, but critically injured.
Medflight was called to transport the man by helicopter.  As he was waiting to be transported, his condition rapidly started to decline.  He was then transported to Beverly Hospital for evaluation and treatment of his injuries.  He was unconscious and non-responsive when he reached the hospital.  Hospital staff performed CPR and tried to revive him, but he did not make it.  They pronounced him dead after all efforts to revive him failed.
Until the family is notified of his passing, the man's identity will be withheld from the public.
OSHA, the District Attorney's office, and Danver Police are continuing to investigate the accident.
Workplace Wrongful Death
If conditions are not up to par at a workplace, it can cause serious injuries, sometimes even death.  If a person has been killed in a workplace wrongful death accident, a suit can be filed by the family members of deceased.  This will allow the family to recover monetary compensation.  The money will not bring back the deceased, or lessen the pain of losing a loved one, but it will lessen the financial burden put on the family after a loved one has died and force the negligent party to take responsibility for their wrongdoings.
If you or a loved one have been injured, or killed, in any kind of workplace accident, be sure to hire the right attorney.  Having an expert attorney with the knowledge and experience to handle the legal complex system for you is mandatory.  When building a strong legal case, it will make all the difference.  The Law Offices of Jeffrey S. Glassman, LLC, understands what is needed and how to deal with issues that arise from accidents and insurance companies.  Contact the Law Offices of Jeffrey S. Glassman, LLC at (617) 367-2900 to find out how we can help you.
Note for readers: Information provided in this post is gathered from secondary sources and not independently confirmed for accuracy. Please bring to our attention any inaccuracies that may be included so they may be corrected, or information removed as requested.
DISCLAIMER: Information provided in this post is not intended to be used as legal or medical advice, nor disrespect the victims or families in any way.  We are providing this post for general information on everyday tragedies and presented in a manner to protect and honor the victims and their families.  Minor differences can change the outcome of cases, based on jurisdictional laws.  The information provided in this post should not be relied upon as legal or medical advice.  We suggest seeking assistance from legal or medical professionals for your personal circumstance, when necessary.