Car impact collisions tend to cause severe injuries to the neck and back of the driver and passengers. The entire body, while sitting in the car, will violently jerk forward during a car crash. When the vehicle comes to a sudden stop, the body is slammed back into place. This takes a great toll on the back and neck.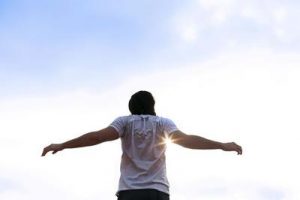 The sudden jolt the body experiences in this scenario is known as whiplash which mainly affects the spine. The spine is only responsible for keeping you upright, it has not evolved to sustain impact the force of which a car crash can generate.
These kinds of injuries can really disrupt our daily routines. In the course of your insurance claim or Massachusetts personal injury lawsuit, you may come across discussion of these injuries identified as disc injuries and facet joint injuries.
Back Injuries from a Car Crash
A discogenic injury is one that radiates from the discs of the spine. There exists a cushy cartilage between your spinal discs which makes the spine flexible. Damage to one disc upsets the order and process for which the spine was designed, thereby creating pain.
Car accident discogenic injuries usually present as lower back. The lower back pain may disappear over time with therapy. However, sometimes the impact of a car collision may be so severe that the pain arises even when the person is sitting still or lying still. This can quickly turn in sciatica.
Joint Injuries from a Car Crash 
There are joints in the spine which are engulfed by cushy, thick fluid which further helps in normal spinal movement. These joints are important to holding our bodies up and allowing us to move upright. If there is an injury to this area that protects the joints ability to move the spine safely, it causes pai. The resulting injury presents itself in the form of extreme muscle pain.
The Law Offices of Jeffrey S. Glassman has the experience you need with back and pain car accident injury lawsuits. If you are experiencing the symptoms described here, call us now at (617) 367-2900.
DISCLAIMER: Information provided in this post is not intended to be used as legal or medical advice, nor disrespect the victims or families in any way.  We are providing this post for general information on everyday tragedies and presented in a manner to protect and honor the victims and their families.  Minor differences can change the outcome of cases, based on jurisdictional laws.  The information provided in this post should not be relied upon as legal or medical advice.  We suggest seeking assistance from legal or medical professionals for your personal circumstance, when necessary.