High chairs are supposed to be safe products that help to keep infants from getting hurt when they are eating. Unfortunately, evidence indicates that there are as many as 9,400 infants who are injured every single year in the United States as a result of an accident in a high chair. According to Fox News, many of the injuries suffered by children in high chairs are brain injuries, which can be very serious and have lifelong affects on a child's cognitive functioning. Studies have also indicated a significant increase in the number of high chair injuries in recent years.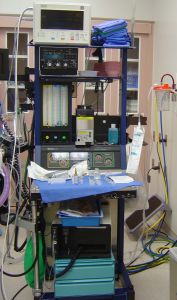 Boston personal injury lawyers know that high chair injuries can happen because of defects that make it easy for kids to fall when chair restraint systems do not work. Parents need to be aware of the risk of high chair injuries and should supervise kids at all times while in high chairs and check the Consumer Product Safety Commission's list of recalled products to ensure they are using a chair that is safe.

High Chair Falls Lead to Head Injuries
Fox News obtained the information on high chair injuries in the United States from a comprehensive study conducted by researchers and published in the medical journal Clinical Pediatrics. When conducting the study, researchers reviewed emergency room records for children to determine how many had been admitted due to high chair injuries. The study showed that around 40,000 kids are hurt in booster chair accidents and accidents in traditional chairs each year, while 9,400 kids under age three suffer injuries in high chairs.
While more children are hurt in traditional chairs, these injuries tend to be less serious and involve broken bones, bumps or bruises. High chair injuries, on the other hand, often involved brain trauma ranging from concussion to serious brain damage. The increased rate of brain injuries was dramatic and far-outpaced the increase in the number of high chair injuries that has occurred in recent years. From 2003 to 2010, for example, there was a 22 percent increase in the number of children admitted to the ER with injuries sustained in high chair accidents. During this same time period, there was an increase of almost 90 percent in the number of admitted infants who experienced brain injuries because of a fall from a high chair.
The increase may be partially explained by the fact that parents have become more aware of the devastating effect that a bump to the head can have on the developing brain of a child. However, as Fox News indicates, there have been "millions" of chairs recalled due to safety defects in recent years. A safety defect in the restraint system of a high chair makes it possible for a young child to tumble from the chair when his or her parents believe that the infant is secure. When a child falls from the height of a high chair, a brain injury is a very common outcome.
Parents need to be aware that there is a high risk of high chair recalls and should be proactive in making sure their chairs are safe. Buying a new chair rather than a used chair is a good idea, as is regularly checking for recalled products.
If you or someone you love has been injured due to a product defect, contact Jeffrey S. Glassman for a free and confidential appointment to discuss your rights. Call 888-367-2900.


More Blog Entries:

New Boston Playground Highlights Injury-Prevention Requirements, Boston Personal Injury Attorney Blog, November 16, 2013