Officials with the National Highway Traffic Safety Administration (NHTSA) recently announced that they would be offering close to $600,000 to both Massachusetts and Connecticut to help them to create, plan and conduct campaigns and high-visibility enforcement efforts to get drivers to stop text messaging behind the wheel.
Each state is going to receive about $300,000 to train its officers on more effective ways to hunt down and spot drivers who are text messaging behind the wheel. The money will also help to fund more campaign messages and media spots to help to spread the word about the dangers of texting and driving.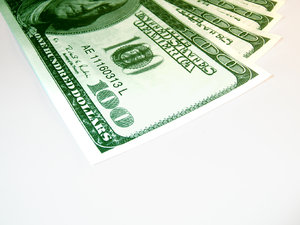 "We have come a long way in our fight against distracted driving, but there is still much work to be done," said Ray LaHood, U.S. Transportation Secretary.
Our Quincy accident lawyers understand that the State of Massachusetts already bans all drivers from text messaging behind the wheel, according to the Insurance Institute for Highway Safety (IIHS). The problem is that drivers aren't listening. One of the most effective ways to get drivers to follow road laws and to help to increase safety on our state's streets is to up the ante. This is done by more campaigns, more awareness programs and more police enforcement. And that's where the NHTSA is coming in.
Currently, there are only 39 states that have laws that place bans on drivers text messaging. Only 10 states have laws that are designed to stop all drivers from using a hand-held cell phone at the wheel. Even though these laws are spread out across the nation, there are still far too many drivers who are getting into distracted driving car accidents because of these devices. In many states, like in Massachusetts, drivers are banned from text messaging behind the wheel but not from using a cell phone. With the mixture of these laws, it's tough for officers to be able to tell if a driver was text messaging or was dialing a number to call — one illegal and one not, but both looking similar.
When all of these activities are banned, it's much easier for an officer to bust a driver.
To help to stop drivers from text messaging behind the wheel, officials in both Connecticut and in Massachusetts will be using spotters and stationary patrols on elevated roadways. They will also be able to perform more roving patrols. The funds are to help these states to judge the effectiveness of each wave of high-visibility enforcement. The study period will be two years. The results are going to be used to help to determine which efforts should be used in other states to help to get drivers to hang up the phone.
In just 2010, there were more than 3,000 people who were killed in car accidents that involved a distracted driver. Another 415,000 people were injured in these same incidents. It's such a problem, that these accidents account for close to 20 percent of all of the injury accidents reported that year.

If you or a loved one has been injured or killed in a car accident, contact Jeffrey S. Glassman for a free and confidential consultation to discuss your rights. Call (617) 777-7777.
More Blog Entries:
Rollover Car Accident in Plymouth Seriously Injures Driver, Boston Personal Injury Attorney Blog, October 18, 2012
Weymouth Motorist Allegedy Flashes Knife During Traffic Dispute, Boston Personal Injury Attorney Blog, September 21, 2012