A hazard alert has been issued by the U.S. Department of Labor's Occupational Safety and Health Administration to alert those who work in hair salons. The warning informs these employees about potential formaldehyde exposure from working with various hair smoothing and straightening products, according to the United States Department of Labor.
The Occupational Safety and Hazard Administration (OHSA) released a report after receiving complaints and concerns and conducting and investigation regarding Brazilian Blowout and other hair smoothing products.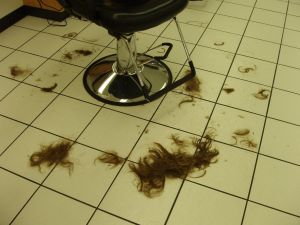 Boston workers' compensation lawyers would like to urge those working in local salons to practice caution when using these products as formaldehyde, a colorless, strong-smelling gas, can be a serious health hazard when exposed to workers and customers.
Tests conducted by the safety administration concluded that some salon air revealed high levels of the chemical in these work areas, higher than OSHA's legal limit for salons. Products that were labeled as formaldehyde-free even exceeded the legal limit. Importers and distributors of the products have already been issued violations from California's Occupational Safety and Health Administration. The violations were for listing products as "formaldehyde-free" when in fact they contained formaldehyde. They failed to list the dangerous ingredient both on the company's product labels and on the material safety data sheets.
"Workers have the right to know the risks associated with the chemicals with which they work, and how to protect themselves," said federal OSHA Assistant Secretary Dr. David Michaels. "Employers need to know these risks in order to ensure the safety and health of their employees."
Formaldehyde can cause irritation to the human body by causing allergic reactions of the skin, eyes and lungs and has even been linked to nose and lung cancers.
The Occupational Safety and Health Act of 1970 requires that employers take responsibility in providing safe and healthful workplaces for all employees. OSHA's role in the process is to ensure these safe work conditions for all salon workers and owners by continuing to set and enforce these standards. OSHA also provides training, education and assistance.
If formaldehyde is used in salon, owners must follow these strict requirements in OSHA's Formaldehyde standard (29 CFR 1910.1048) to ensure the safety of workers and customers:
-Properly train employees prior to use. Provide them with respirators and train them to use them properly. Employees must meet all requirements in OSHA's Respiratory protection standard.
-Require that workers use lower heat setting on blow-dryers and other heat related hair styling equipment.
-Clearly post signs throughout your salon where formaldehyde may be above OSHA's limit and instruct workers about the potential dangers of such areas. Only allow authorized personnel in these areas, keep customers and untrained individuals away.
-Make sure your salon has an effective air ventilation system in the areas where these products are mixes. This ventilation system will help keep the levels of formaldehyde below the OHSA limit.
-Inform workers about the health hazards of formaldehyde exposure. Instruct them on how to use the product safely, what protective equipment to use and wear while handling the product and how to clean up thoroughly after use.
OSHA provides workers and employers with a Formaldehyde Fact Sheet for a complete description of how to use the chemical and avoid causing potential safety hazards.

If you or a loved one has been exposed to dangerous levels of formaldehyde in the Boston area, contact Massachusetts Personal Injury Attorney Jeffrey S. Glassman for a free and confidential appointment to discuss your rights. Call 877-617-5333.
More Blog Entries:
Phone companies working to reduce Boston car accidents caused by distracted driving, Boston Car Accident Lawyer Blog, January 8, 2011
Massachusetts car accidents injuries trooper; Move Over law aims to protect crews from work accidents in Boston, Boston Car Accident Lawyer Blog, January 4, 2011
Massachusetts trucking accidents a common cause of workers' compensation, personal injury, wrongful death claims, Boston Car Accident Lawyer Blog, November 2, 2010