Most people with a severe nut allergy know from a very young age that they must be extremely cautious about any and all foods they consume and products they use, as even miniscule contact could be fatal.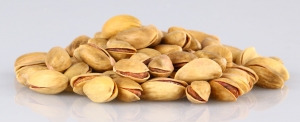 However, our Boston personal injury lawyers know that all too often, problems arise when companies fail to properly note every ingredient in their products. Alternatively, sometimes food manufacturers or restaurants aren't careful in their food preparation, causing cross-contamination to occur.
Even in cases where an individual may not have died from the incident, taking the company to court may help prevent such a situation from ever occurring there again.
Sadly, these kinds of errors happen all the time.
For evidence of this, just peruse the U.S. Food & Drug Administration's recent list of recalled food products. On March 1, the agency recalled some 20 lots of cereal produced by the California-based Food for Life because there were almonds in the cereal that weren't listed as an ingredient on the box. Specifically, the Original, Golden Flax and Cinnamon Raisin varieties were all affected. There haven't been any illnesses reported to date, but affected individuals may not have realized what made them sick – as they wouldn't have suspected cereal that didn't have nuts listed as an ingredient. The boxes were distributed between late last November and early February.
And then just last month, the FDA recalled numerous lots of snack mixes produced in Florida for undeclared peanuts.
Other products the agency has recently recalled for undeclared nuts include:
Brownie mix;
Coffee;
Fruit cereal;
Cookies;
Candy;
Granola bars;
Fruit bars;
Ice cream bars;
Pasta;
Pies;
Spreads;
Chocolate protein drinks;
Popcorn.
Severe nut allergies are basically the body's overactive immune response triggered by the allergen. People suffering an episode may have trouble breathing, plummeting blood pressure or an increased pulse rate due to shock.
It's estimated that approximately 200 people in the U.S. die every year due to nut allergies, with about 60 percent of those caused by peanuts. Tree nuts, meanwhile, are another common allergy, meaning those individuals must steer clear of things like almonds, cashews, chestnuts, hazelnuts, macadamia nuts, pecans, pine nuts, walnuts and pistachios.
The problem is that these foods, and their derivatives, are found in so many different products. Those with allergies know they have to carefully screen labels and grill their restaurant servers. But these entities have a responsibility to know what is in the product and to inform consumers.
Undeclared nuts are a top concern to the FDA, due to the fact that they can potentially be life-threatening. Other kinds of undeclared ingredients that are on the agency's top list of inspection priorities for the same reason are: milk and milk by products, eggs, fish and shell fish, soy and wheat.
The most common offenders, according to the FDA, are bakeries, candy manufacturers and ice cream manufacturers.
Other food items in which you might not readily expect to find nuts include: chilis and soups, breads, honey, vegetarian burgers, pasta sauces, marinades and salad dressings.

If you or a loved one have suffered a severe allergic reaction, or food poisoning, call Jeffrey Glassman Injury Lawyers for a free and confidential appointment — (617) 777-7777.
Additional Resources:
Food For Life issues Recall – Allergy Alert – Undeclared Allergen in Food For Life Ezekiel 4:9 Cereal, March 1, 2013, U.S. Food & Drug Administration
More Blog Entries:
Lawsuits Filed for Dialysis Injury, Feb. 28, 2013, Boston Personal Injury Lawyer Blog