With the Fourth of July holiday quickly approaching, this is a good opportunity to discuss fireworks safety. Despite the fact fireworks are illegal in many areas of Massachusetts without a professional license and municipal permit, many people will illegally launch amateur fireworks purchased in other states. Even those who are not personally shooting off any illegal fireworks are likely to be attending a party or barbeque where someone else will be holding their own fireworks display.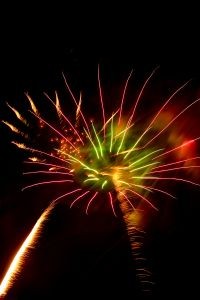 As our Boston personal injury attorneys understand, fireworks are illegal in the Commonwealth of Massachusetts, pursuant to the Massachusetts General Laws (MGL) Chapter 148 S. 139. This is one of the most restrictive fireworks laws in the country and includes any fireworks designed to produce a visual or auditory effect. In other words, if it makes any noise or any flashes of light, it is illegal. The law says it is illegal to sell, possess, use, or transport any fireworks in Massachusetts, and this includes legally buying fireworks in another state where they are legal and bringing them back to Massachusetts.
It should be noted that even New Hampshire with its famous "Live Free or Die" motto only allows fireworks designed as so-called "ground effects," and, even there, any firecrackers or rockets are strictly prohibited. However, in southern states like South Carolina, you may buy basically any type of firework, including motors fired by black powder, and many will ride down south and purchase them for the Fourth of July party in the Commonwealth. This can, and often does, result in serious personal injury.
According to recent news article from The Michigan News Dispatch, even in places where some amateur fireworks are not legal, fireworks not only lead to many cases of personal injury year, but also result in fires, which can do significant property damage and can lead to serious injury or death.
According to statistical data from around the country, around 240 people visit the emergency room with fireworks-related injuries in the 30-day period surrounding Independence Day. This includes many different types of personal injury. Roughly 40 percent of fireworks victims suffered significant injuries to the hands and fingers, including burns and amputation of fingers. Another 16 percent of victims suffered eye injuries, and around 22 percent of victims suffered some type of head injury. Over 60 percent of all injuries were from burns, ranging from first-degree burns to fourth degree full thickness burns.
While many only know of third-degree burns, doctors classify the most serious burns in the fourth-degree, and these burns involves full thickness burns of the skin with damage to muscle tissues, nerves, and bone. Since many fireworks operate by using a chemical solid propellant designed to burn at extremely high temperatures, these most severe burns are quite possible.
In addition to the serious cases of personal injury, there are around 8 deaths each year associated with fireworks, and nearly all of these cases involve the use of illegal or even homemade fireworks. While professional fireworks shows use explosive devices far more powerful than anything the average amateur can get his or her hands on, these fireworks are manufactured by trained professionals possessing proper licenses and training, and are only used at legally permitted shows.
If you are injured in an accident in Boston, call Jeffrey Glassman Injury Lawyers for a free and confidential appointment — (617) 777-7777.
Additional Resources:
MCFD preaches fireworks safety, June 12, 2015, The Michigan News Dispatch
More Blog Entries:
New Guidelines for Identifying Causes of Newborn Brain Injury, October 21, 2014, Boston Personal Injury Lawyer Blog