While many enjoy fireworks as part of a professional display while listening to patriotic music, as played by the Boston Pops on the Charles River Esplanade, some prefer to drive to states where they can legally buy any type of fireworks and bring them back to Massachusetts for an amateur display.  While this may be fun, it is likely illegal and can be very dangerous.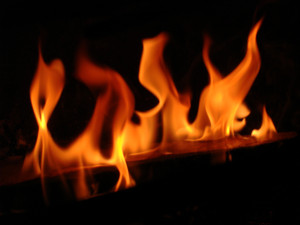 To add to the potential peril, it seems that many states are relaxing their fireworks laws and allowing the sale of pyrotechnics that were never before allowed to be sold without a license. These include mortar shells typically used in professional displays.  While these "consumer" mortars are much smaller than the ones use in a professional show, they are still very dangerous to those who are not trained in launching pyrotechnics displays.
However, it doesn't take big explosives to cause serious injury to children and adults.  According to a recent news article from HNGN, there has been a substantial increase in the number of children admitted to hospitals for burns and other types of injuries as a result on amateur fireworks use.
Researchers conducted a national surveillance study to determine how many children were admitted to hospitals across the county for accidents involving fireworks, including burns.  A surveillance study involves researchers looking at hospital records and capturing the data.  In this case, researchers looked at the National Inpatient Sample.  This is a set of data that includes hospital records for around 8 million patients each year for people who were admitted to the hospitals.  There is another data set known as the Emergency Department Sample, which includes records for around 30 million patients who were seen and released from the emergency room each year without being admitted as inpatients.
It should be noted that these studies are conducted in such a way that they do not capture identifying information, as that would be a violation of HIPAA privacy laws requiring patient confidentiality.   As part of this fireworks injury study, they looked at the number of children admitted for fireworks burns over a six-year period between 2006 and 2012 and determined that there was in fact a serious increase. They were primarily interested in only patients who were under the age of 21 at the time they were admitted, since this was study focusing on children and young people. In addition to the total number of cases increasing, there was a sharp increase in the number of fireworks burn victims that had to be admitted to the hospital instead of being treated and discharged on the same day.  This reflects an increase in the severity of the burn injuries suffered as result of these fireworks accidents.  As for the actual numbers, prior to 2006, 29 percent of all patients sent to the hospital for fireworks injuries and then admitted to the hospital as inpatients were were steady at around 29, and by the end of the study period, it was up to 50 percent of patients admitted for extended hospital stays.
If you are injured in an accident in Boston, call Jeffrey Glassman Injury Lawyers for a free and confidential appointment — (617) 777-7777.
Additional Resources:
Fireworks-Related Burns And Hospitalizations Skyrocket Among Children As Sales Rules Loosen, May 2, 2016, HNGN, By Tyler MacDonald
More Blog Entries:
Wilkins v. City of Haverhill – Massachusetts Supreme Court Weighs Slip-and-Fall Claim, May 23, 2014, Boston Personal Injury Attorney Blog