Your child's baby formula could contain a number of dangerous molds, federal health regulators are saying. According to MSNBC, says this dangerous food has also been given to schools around the country, potentially causing food poisoning in Massachusetts and elsewhere.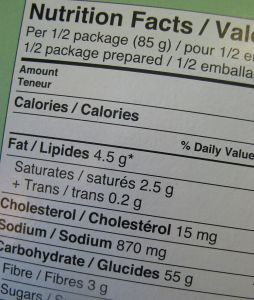 Officials from the U.S. Food and Drug Administration (FDA) recently sent a warning letter to Snokist Growers of Yakima, Wash., claiming that the food providers were unable to make sure that their fruit puree and applesauce was reconditioned for consumption. This letter came after the Administration made the discovery of several moldy products.
Our Boston personal injury attorneys understand that earlier this year, there were several Snokist products recalled after school-aged children got sick because of eating the company's applesauce. Now, the FDA is accusing Snokist of failing to properly address these problems. In the earlier recall, officials discovered that some of the company's bagged fruit were not sealed and sterilized. Instead, the fruit bags were broken open and contained a number of dangerous molds.
"Your firm reprocesses moldy applesauce product … using a method that is not effective against all toxic metabolites," state that latter from the FDA letter. "Several foodborne molds may be hazardous to human health."
The most recent letter was sent to Snokist's president, Jimmie L. Davis, late in October.
The letter also cited eight separate events in which the company had used the moldy food and distributed it to consumers in 2010. According to the initial inspections, officials discovered 13 times where the moldy food had been packaged for consumers from January of 2008 to May of 2011.
The company admitted to "reworking" some of the moldy food into other products for future use, but it only accounted for a fraction of the company's products. They admit to heat-treating the reprocessed food to kill toxins. The FDA does not allow contaminated food to be combined with quality food just to meet safety standards.
A company spokesperson says that the head-treating process is beyond adequate to get the product to a commercially sterile state. The company is not also testing Patilin, which is a toxin that is commonly produced by the mold found in rotting fruit.
The FDA isn't happy with the testing though, saying it's not enough. The company has also been asked to prove that it's testing for all dangerous microbes.
It is okay for companies to recondition food for consumption, but the products have to be tested and proven to be completely free of contamination, according the FDA.
Molds found in the Snokist products:
-Two kinds of Pennicillium.
-Fusarium.
-Alternaria
Repackaged food was in:
-15-ounce cans.
-300-gallon bags.
106-ounce-cans.
-4.2-ounce, single-serve cups.
When the inspection was conducted and the moldy food was discovered, the FDA provided the company with six steps to correct the problem. The company admitted to only implementing two.
More than 2 million cases of this fruit were sold in 2010. With the 50,000 tons of processed fruit, the company made more than $50 million.

If you or a loved one has been hospitalized by food poisoning, contact Boston Injury Attorney Jeffrey S. Glassman for a free and confidential appointment to discuss your rights. Call 877-617-5333.
Additional Resources:
FDA: Moldy applesauce repackaged by school lunch supplier, by JoNel Aleccia, MSNBC
More Blog Entries:
Egg recall highlights dangers of food poisoning in Massachusetts; life-threatening illness possible for some patients
August 20, 2010