The Food and Drug Administration (FDA) is responsible for regulating the drug and medical device industry in the United States. While the FDA has broad power when it comes to drugs and medical devices, many drug recalls are not done at the behest of the FDA but instead are voluntarily done by manufacturers who realize their products are dangerous. When the FDA recalls a drug product or medical device, it is because there are serious and proven complications associated with the drug or device.
In 2012, there were two products that the FDA recalled. One was called GranuFlo and one was called NaturaLyte. These products were dialysis products that were made by a company called Fresenius Medical Care. Our Boston dialysis malpractice attorneys want to make sure everyone is aware of the recall as well as of the impact that the recall has on the legal rights of patients who have experienced complications due to the defective dialysis products.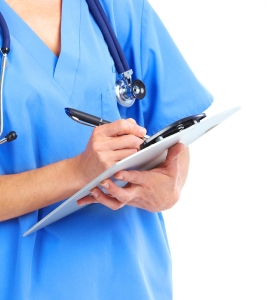 The Dangers of GranuFlo and NaturaLyte
GranuFlo and NaturaLyte are both alkaline substances that are administered to patients undergoing dialysis in order to neutralize the acid that can build up in the patients' blood streams. Unfortunately, they also contain more of a substance called acetate that converts to bicarbonate in the body.
Doctors and care providers in dialysis centers who are not aware of this may not adjust the amount of bicarbonate that they administer to patients. The acetate in the GranuFlo and NaturaLyte can, therefore, lead to an overabundance of bicarbonate in the body. This creates a serious cardiac risk. As a result, dialysis patients given GranuFlo or NaturaLyte had a higher rate of sudden cardiac arrest.
On November 4, 2011, Fresenius sent out an internal memo alerting its own clinics of the increased risk of cardiac arrest. The memo indicated that 941 patients undergoing dialysis had experienced cardiac arrest at a total of 557 different dialysis clinics run by Fresenius. When Fresenius compared the patients at their facilities experiencing heart problems to a group of 80,000 other dialysis patients, they found that there was a significant increase in the risk of heart problems in patients with excess bicarbonate. In other words, their GranuFlo and NaturaLyte were putting people at serious risk.
Fresenius unfortunately sent their memo only to their own clinics, not to the other dialysis patients throughout the country who were using their products. These patients were left facing a great risk of heart attack. The F.D. A., however, stepped in to issue a class I recall. The FDA initiated the Class I recall on March 29, 2012. The recall stated that the manufacturer cautioned clinicians to be aware of the bicarbonate problem.
Class I recalls are the most serious type of FDA recalls issued. They are issued in situations where there is a reasonable possibility that using the recalled product could cause serious adverse health consequences or could cause fatalities. The fact that the recall was issued is a strong condemnation of GranuFlo as a terribly dangerous product.
The FDA recall not only helps to prevent more people from being harmed by the dialysis defects but it also provides strong evidence of the link between the dangerous products and the resulting harm (in this case, the increased risk of heart attack). This makes it easier for patients who suffer harm, or for family members of those killed by sudden heart attacks, to take legal action since the FDA recall can be used as proof that the dialysis products were unreasonably dangerous.

If you or a loved one has experienced dialysis complications in the Greater Boston area, contact the Boston dialysis malpractice attorneys at Jeffrey Glassman Injury Lawyers, LLC for a free consultation to discuss your claim. Call (617) 777-7777.
Additional Resources:
More Tainted Drugs Found at Framingham Pharmacy, Boston Personal Injury Lawyer Blog, November 3, 2012.