A pedestrian accident in South Boston left an 81-year-old woman in the hospital.
According to ABC13, it all happened when the woman was stepping out of a local store. An 80-year-old driver hit the gas instead of the brake and slammed right into the elderly woman. Criminal charges are pending.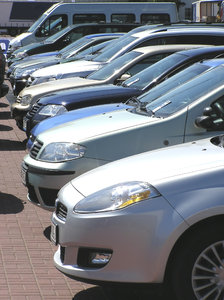 During this time of the year, our parking lots are packed. Residents and visitors are enjoying their holidays and getting those seasonal errands done. They're out grabbing the goodies for family dinners, they're out getting those last minute holiday deals and they're enjoying their much-needed vacation time. Unfortunately, we see a significant number of parking lot accidents during this time of the year.
Our Boston personal injury attorneys are asking you to be safe, whether you're traveling on foot or you're traveling behind the wheel. According to the National Safety Commission, you've got to be extra cautious when you're in parking lots. You have to protect yourself from predators and you have to keep an eye out for pedestrians walking in the area.
Pulling in and backing out of parking spaces can be tricky. Our vehicles have significant blind spots in which a pedestrian can be overlooked. For this reason, it's important for you to physically look around your car before putting it into reverse. You can't rely on your mirrors in these cases.
On the other hand, pedestrians are warned to be cautious of the vehicles around them. As we stated before, drivers can easily overlook you. Never travel too closely to vehicles and keep an eye out for those reverse lights.
You face some pretty significant dangers getting to and from your vehicle in a parking lot, too. To help to keep you safe, here are some safety precautions that should be taken:
-Make sure that your keys are always in your hand and ready.
-Always know where you parked the car before entering the parking lot. You don't want to be roaming around clueless.
-Scan the area for anyone who may appear suspicious.
-If there's a large vehicle parked next to the driver's side of your vehicle, do not hesitate to get in through the passenger side. Predators tend to linger in these large vehicles.
-Look around your vehicle before you get in. You want to make sure that no one is lurking around with bad intentions.
-Once you're in the vehicle, lock the doors and focus on getting out of there safety. Avoid sitting in the vehicle and doing other things before getting a move on.
Parking lots can be dangerous. Take all of the necessary safety precautions to not only help to keep yourself safe, but to help to keep others safe as well. If you spot any suspicious activities, you're urged to contact local authorities — but do so in a safe place!

If you or a loved one has been injured in an accident, contact Jeffrey S. Glassman for a free and confidential consultation to discuss your rights. Call 877-617-5333 today!
More Blog Entries:
Beware of Snowy Slip & Falls This Winter, Boston Personal Injury Attorney Blog, November 30, 2012
MBTA Adds New Cameras to Improve Personal Safety, Boston Personal Injury Attorney Blog, December 8, 2012