Authorities were on the water in force over the Memorial Day weekend, a trend law enforcement promises will continue through the summer months as safety advocates vow to reduce the dangers of serious and fatal Massachusetts boating accidents.
As we reported recently on our Boston Personal Injury Attorney Blog, a total of 21 people have already died this year in boating accidents off the coast of Massachusetts.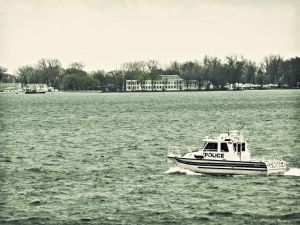 The Boston Globe reported there have already been 6 fatal boating accidents in Massachusetts this year, compared to 10 in all of 2009. The U.S. Coast Guard and local authorities cite boating while intoxicated as the leading contributor to serious and fatal boating accidents.
This summer, authorities in Massachusetts will participate in Operation Dry Water, an aggressive campaign to increase checkpoints for drunk captains and to educate boaters about the dangers of drinking and boating. Part of the challenge facing efforts to combat drunk boating is that alcohol is permitted on boats, with the exception of some areas like Massachusetts state parks. However, boat operators can be held to the same standards as the driver of an automobile. In both cases, operation of a vehicle with a blood-alcohol level over .08 is illegal.
A first BUI offense in Massachusetts is punishable by up to 30 months in jail and a $1,000 fine. An offender may also have his or her driver's license suspended even though a motor vehicle was not involved.
Another challenge for law enforcement is that drinking and boating does not carry the same stigma as drinking and driving. While driving a car while intoxicated has become less acceptable, many people remain more tolerable about drinking and boating.
Meanwhile, authorities are convinced that better education and the use of life vests can help prevent Massachusetts boating accidents. The Coast Guard reports that two-thirds of boating fatalities result from drowning while only 1 in 10 boating accidents involve a driver who has received boating safety instruction.

If you have been injured in a Massachusetts boating accident, contact Jeffrey Glassman Injury Lawyers for a free and confidential appointment to discuss your rights. Call 877-617-5333.