Chances are that there are some products in your home that can cause serious injury to you and your family. Chances are also that dangerous products like these are listed on the U.S. Consumer Product Safety Commission's (CPSC) website.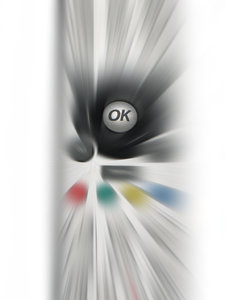 defective products injuries also commonly impact children. You ca't deal with defective products or reduce your risks if you don't know about them. That's why we're asking families to check out the CPSC's recall site and to check it often. We're here to get you started and to give you some information on some of the latest recalls.
42-inch LED-TVs Recalled by Haier America:
There have been roughly 5,000 of the Haier® 42-inch LED TVS recalled by Haier America Trading L.L.C., of New York, N.Y. because the neck of the stand for the TV support can snap and can cause the TV to come toppling over. This poses a serious risk of injury to your household. There have been close to 200 reports of these incidents. If your TV has the model number LE42B1380 on it, then we're talking to you. If you have this television, you should contact Haier America for a free replacement stand neck. Call the company at (877) 813-8516.
Off-Road Utility Vehicles Recalled by Kubota:
There have been close to 1,000 Off-road Utility Vehicles recalled by Kubota Manufacturing of America Corporation, of Gainesville, Ga. because there are some serious risks for carbon monoxide poisoning. What can happen is that the carbon monoxide can accumulate in the vehicle cab when the engine is idling and the vehicle isn't moving. The vehicle involved in the recall is the Kubota RTV500 with cab. The model number is "RTV500." If you have one of these vehicles, you're urged to contact the company at (800) 752-0290 to schedule a free repair of the recalled vehicle.
Early Model Suspension Trainer Devices Recalled by Fitness Anywhere:
There are close to 50,000 Suspension Trainer Devices that have been recalled by Fitness Anywhere LLC, of San Francisco, Calif. What can happen is the strap length-adjustment buckles can break and can pose a serious fall hazard to users. There have already been more than 550 reports of the buckles breaking. More than 80 users have fallen and close to 15 have sustained injuries to the shoulder, face, head and/or hip. Falling under the recall are the "Professional" (P1) and "Tactical" (T1) TRX Suspension Trainer devices. If you have one of these devices, you're urged to stop using it immediately and contact the company at (888)-221-7417 to arrange to return the recalled product for a replacement TRX Suspension Trainer device.

If you or someone in your family has been injured or killed because of a defective product, contact Personal Injury Lawyer Jeffrey S. Glassman for a free and confidential consultation to discuss your rights. Call 877-617-5333 today!
More Blog Entries:
Oral Contraceptives & Risk of Dangerous Medical Products in Massachusetts, Boston Personal Injury Attorney Blog, June 18, 2012
Defective Products in Boston and Elsewhere Flying Under the Radar, Boston Personal Injury Attorney Blog, June 1, 2012