As we recently reported on our Boston Personal Injury Attorney Blog, the state of Massachusetts has celebrated its 500th Safe Routes School Partner. This means that the 500th school has joined the program to help to get kids to and from school safely while promoting a healthy and active lifestyle.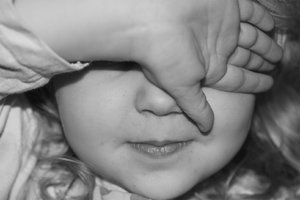 Recently, to celebrate the new participation, officials with the Massachusetts Department of Transportation (MassDOT) and the Registrar of Motor Vehicles teamed up with these teachers, students and parents to celebrate the program through International Walk to School Day.
Our Boston pedestrian injury attorneys understand that our young ones are the most vulnerable when it comes to pedestrian accidents. According to SafeKids USA, there were close to 250 kids who were under the age of 14 who were killed in pedestrian-traffic accidents in the United States in 2009. During this same time, there were close to 16,000 of these young pedestrians who were injured in traffic accidents. Parents, guardians and teachers need to step in and speak up about the importance of safe walking habits to help to keep our young ones safe. Drivers also need to take some responsibility in the matter and make sure that they keep a heads up for pedestrians, especially young ones, along our roadways.
"The Safe Routes to School program focuses on promoting healthy and sustainable transportation modes for students and their families," said Registrar Kaprielian.
During the most recent celebration of the program, there were about 300 students from Waltham's Northeast Elementary in Woburn who made the journey around the Common. This was the school that marked the 500th participant. All of the participants were between the ages of 7 and 12. Joining in on the action were students from Reading's Parker Middle School, Whittier Schools, Everett's Keverian, Somerville's Kennedy School, Holmes Elementary, Russell Elementary and Malden's Forestdale School.
Currently, officials with MassDOT are partnered up with more than 500 middle and elementary schools in the area with close to 250,000 students in more than 150 communities across the Commonwealth to help to promote safe child pedestrians and to enforce the Safe Routes to School program.
More than 40 countries were expected to participate in this year's International Walk to School Day.
On average, there is a pedestrian-traffic accident fatality every 2 hours. A pedestrian is injured every 4 minutes. As a matter of fact, pedestrians are about 2 times more likely than passenger vehicle occupants to be killed in a car crash. Children are at the highest risks. In 2008, one in every five kids between the ages of 5 and 9 who were killed in traffic crashes was a pedestrian.
Parents are urged to make sure that children are never walking near vehicular traffic unsupervised. When your child is old enough to walk without you, make sure they never walk alone.

If you or your child has been injured or killed in a pedestrian accident, contact Jeffrey Glassman Injury Lawyers for a free and confidential consultation to discuss your cases. Call 877-617-5333.
More Blog Entries:
Grove City Makes Roadway Improvements for Pedestrian Traffic, Boston Personal Injury Attorney Blog, September 17, 2012
Electronics Causing Pedestrian Accidents in Massachusetts?, Boston Personal Injury Attorney Blog, August 31, 2012