Santa's making a list and he's checking it twice. But is he checking the Consumer Product Safety Commission's (CPSC) website to see if any of his presents are on the latest list of recalls? Products that you may already have, or those you're planning on wrapping up to give to loved ones for Christmas, could be on the CPSC's recall list. For this reason, you're urged to check out the list to help ensure no one is injured in your family because of a defective product in Massachusetts.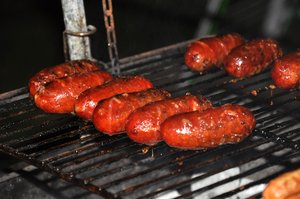 Our Boston personal injury attorneys would like to share with you some of the most recent recalls from the CPSC.
Recent recalls from the CPSC:
Gas Rangetop with Grill from General Electric:
General Electric is recalling its Monogram® Pro Rangetop with Grill because the burners that use liquefied petroleum could fail to ignite if the power knob is left between OFF and LITE. When the knob is left in this position, built-up gas could cause a delayed ignition and cause an explosion. Nearly 500 of these grills are on the recall list. They were all sold by General Electric distributors and authorized representative across the country from May of 2008 to August of 2011. They cost from $3,400 to $4,700. Owners of the unit will receive a free repair to fix it.
Glider Recliners with Ottomans from Big Lots:
There were nearly 400,000 of these products sold in the U.S. The recalled items are the Leather Glider Recliners with Ottomans and the Microfiber Glider Recliners. The problem is that there's a gap between some of the parts on the chair and pose an entrapment hazard to small children. Injuries have already been reported. Dongguan Shindin Metal & Plastic Products Ltd. manufactured the items. They were sold at Big Lots stores around the country for about $200 from January of 2005 to December of 2009. Anyone who has any of these items should call Big Lots and pick up a free repair kit.
B.O.B. Jogging Strollers:
More than 400,000 strollers were recalled because the drawstring on the stroller's canopy can serve as a strangulation hazard. Also, the company's logo can come detached and be a choking hazard to a child in the stroller. Reports of injury have already been received. These devices were made from November 1998 to November 2010. The items were sold on Amazon.com, sporting goods stores, Babies R' Us, REI and other children stores. They cost up to $600.
Child's Folding Tent from IKEA:
More than 100,000 BUSA children's folding tents were sold at IKEA stores from August 2011 to September 2011. They're all being recalled because of laceration and puncture hazards. The tents have broken in many cases and have exposed the wire ends and have caused injury. Model number 90192009 is recalled. They ran about $8. If you have one of these tents, take it back to an IKEA store for a refund.

If you or a family member has been injured by a defective product in the Boston area, contact Massachusetts Personal Injury Attorney Jeffrey S. Glassman for a free and confidential appointment to discuss your rights. Call (617) 777-7777.
More Blog Entries:
Massachusetts Personal Injury Attorney's Update on Recalled Household Products, Boston Personal Injury Attorney Blog, July 15, 2011
Chrysler Recalls 11,000 Vehicles – Faulty Parts May Lead to Boston Car Accident Injuries, Boston Personal Injury Attorney Blog, June 20, 2011