When a parent drops off a child at a daycare center before work, they are placing much trust in the facility. Parents expect the center is in good and clean condition, the staff is properly trained and background checked and children are being properly cared for and supervised at all times.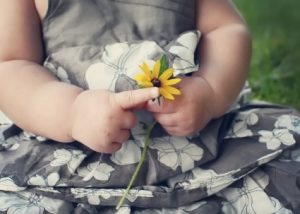 While it is true that most parents will choose to tour several daycare facilities before selecting one, they are still placing a lot of trust in management and staff to keep their children safe.  The problem is compounded in big cities, where daycare centers are often lacking any vacancies and you have much less choice in where to send you child.
The worst thing that can happen is for a parent to get that call while at work and hear that something has happened to his or her child.  Any of us who have had kids in daycare know that feeling when your phone is ringing, and it is the daycare's number.  In the best-case scenario, your child has been involved in a minor accident or altercation with another child, and the staff just you wanted you to be aware before pickup times.
In some cases, your child is sick and you must leave work and pick them up.  However, in the worst case, as our Boston daycare injury lawyers have seen all too often, a parent will get a call that his or her child has been seriously injured or even killed.  It is hard to imagine much worse news for any parent.
According to a recent news report from the Pittsburgh Post-Gazette, a daycare worker has just been charged with abusing a five-month-old baby.  Authorities have said they received a complaint from the state child and family service agency that this 19-year-old daycare worker allegedly removed the child from a playground swing using an excessive and unreasonable amount of force.  After the child was placed on the ground, defendant allegedly left for a short time and then came back to put the child in a bouncy chair using enough force to injure the child's head, neck, and shoulders. These allegations have been added to the criminal complaint.
It is important to note that these are merely allegations, and defendant has not been convicted of any crimes as of the time of the article.  This means that she is presumed innocent unless and until she is found guilty beyond a reasonable doubt by a judge or jury.
In cases like this, a parent should speak with an experienced daycare injury attorney to learn if they have a valid claim against the daycare facility.  The law requires that a case be filed against the employee as well as the employer.  The employer will likely be liable under a theory known as respondeat superior, which makes an employer liable for the conduct of his or her employees in many situations.  There may also be direct actions that can be brought against employer, such as negligent supervision and negligent retention.
If you have suffered personal injury in Massachusetts, call Jeffrey Glassman Injury Lawyers for a free and confidential appointment — (617) 777-7777.
Additional Resources:
Shaler daycare worker charged with abusing 5-month-old baby, April 11, 2017, By Andrew Goldstein, Pittsburgh Post-Gazette
More Blog Entries:
Cleveland Nursing and Rehabilitation, LLC v. Estate of Annie Mae Gully: Nursing Home Liability, Oct. 24, 2016, Boston Nursing Home Negligence Lawyer Blog