Officials with the Massachusetts State Police will charge a tour bus operator that recently slammed his bus into an overpass back in February on Boston's Soldiers Field Road. According to the State of Massachusetts, the charges are the result of an investigation by state police officers who found that the driver was operating negligently to endanger. Because of the investigation, he's also being charged with a number of civil violations for neglecting to follow instructions on a Department of Conservation and Recreation roadway as well as driving his bus on a DCR roadway.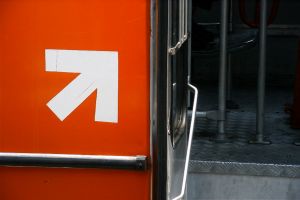 Our Boston bus accident lawyers understand that the investigation discovered that the driving didn't listen to warning signs that prohibited buses from driving on that part of the road. At the time of the accident, he was driving a Calvary Coach bus that was carrying teens from Pennsylvania to Harvard for a school visit. The accident happened just before 8:00 p.m. when the driver entered the tunnel that travels under Allston's Western Avenue bridge. As you can imagine, the bus was too tall for the tunnel, which had a 10 foot height limit.
Upon completing the investigation, officials determined that the bus driver didn't even attempt to slow down as the bus went into the tunnel. The accident caused some serious damage to the top and front of the bus. Investigators looked at all of the evidence and talked to witnesses. They determined that the signs should have warned the driver of the height of the upcoming bridge.
The bus driver contends he had no knowledge about the road restrictions. Officials argue otherwise, saying signs were clearly visible in the area.
A number of the young bus riders were injured in the accident.
Each and every year, there are thousands of people who are injured of killed on our country's roadways. Many find these bus accident fatality statistics alarming because these buses are supposed to provide a safe means of travel. According to national bus accident statistics, there were nearly 13,000 buses that were involved in traffic accidents in 2010. In these accidents, more than 225 people were killed.
Officials with the Federal Motor Carrier Safety Administration (FMCSA) continue their journey in helping to make these buses safer for everyone by improving safety regulations. But unfortunately compliance is not always a guarantee.
As a passenger, you have rights. You use these busing companies and assume that they're equipped with safe vehicles and qualified drivers — but that's not always the case. Do your homework before choosing a bus company. Check their accident reports, their safety history and their safety rating. It's important to remember that the cheapest fare doesn't always mean the safest ride, and you can't put a price tag on your safety.

If you or a loved one has been injured in a busing accident, contact Jeffrey S. Glassman for a free and confidential consultation to discuss your rights. Call 877-617-5333 today!

More Blog Entries:
Missing Coaches Highlight Growing Pains at MBTA, Boston Personal Injury Attorney Blog, April 10, 2013
Limited MBTA Maintenance May Increase Accident Risks, Boston Personal Injury Attorney Blog, April 7, 2013